< PREV PAGE
NEXT PAGE >
Legacy Outback Ltd Sedan F4-2.5L SOHC (2000)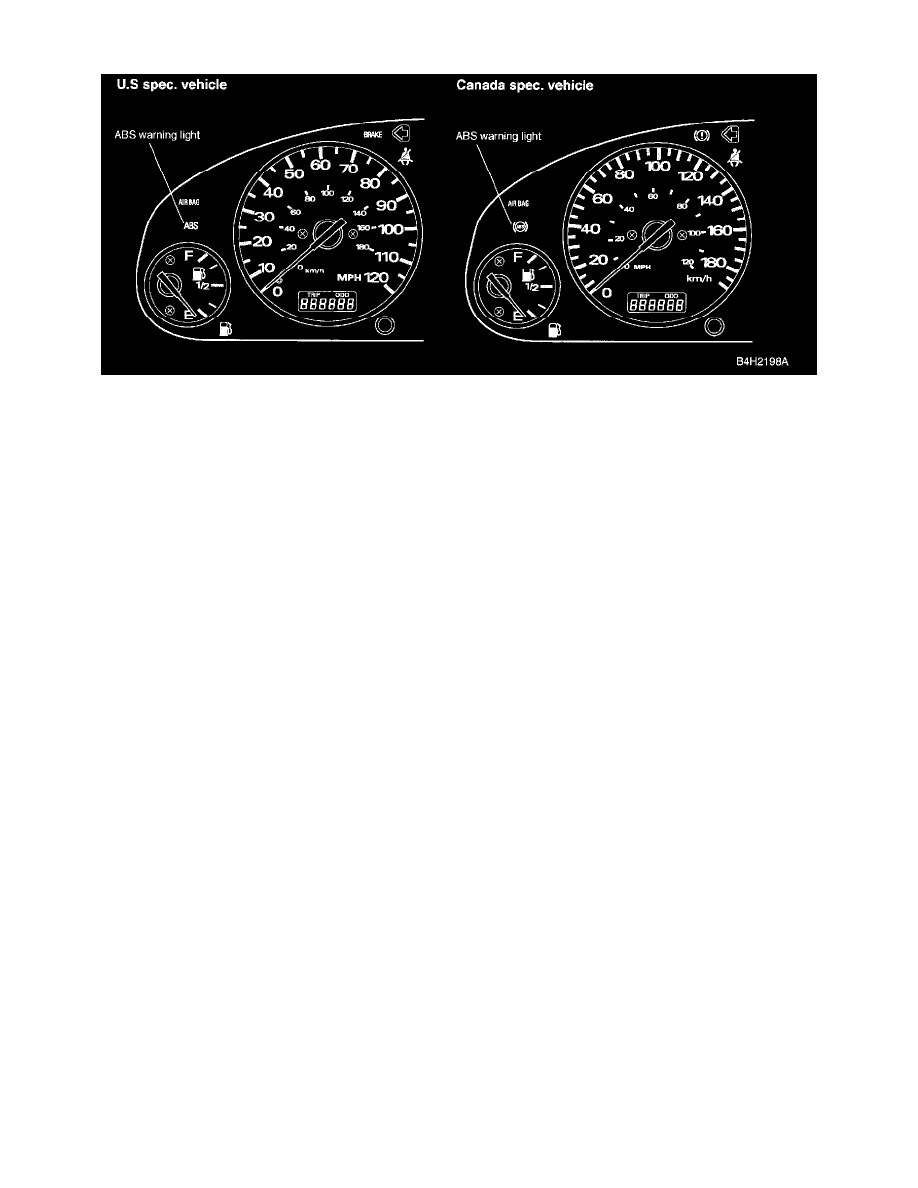 ABS Light: Description and Operation
ABS WARNING LIGHT 
When a signal system or the ABS control module becomes inoperative, the warning light in the combination meter comes on to indicate that the
system or control module is malfunctioning. At the same time, current flowing through the hydraulic control unit is interrupted so that the brake
system functions as a conventional brake system. The circuit through which the warning light comes on utilizes a dual system design.
If the warning light comes on upon detection of a system malfunction, call a trouble code and identify it using the warning light.
< PREV PAGE
NEXT PAGE >