< PREV PAGE
NEXT PAGE >
Legacy Outback Ltd Sedan F4-2.5L SOHC (2000)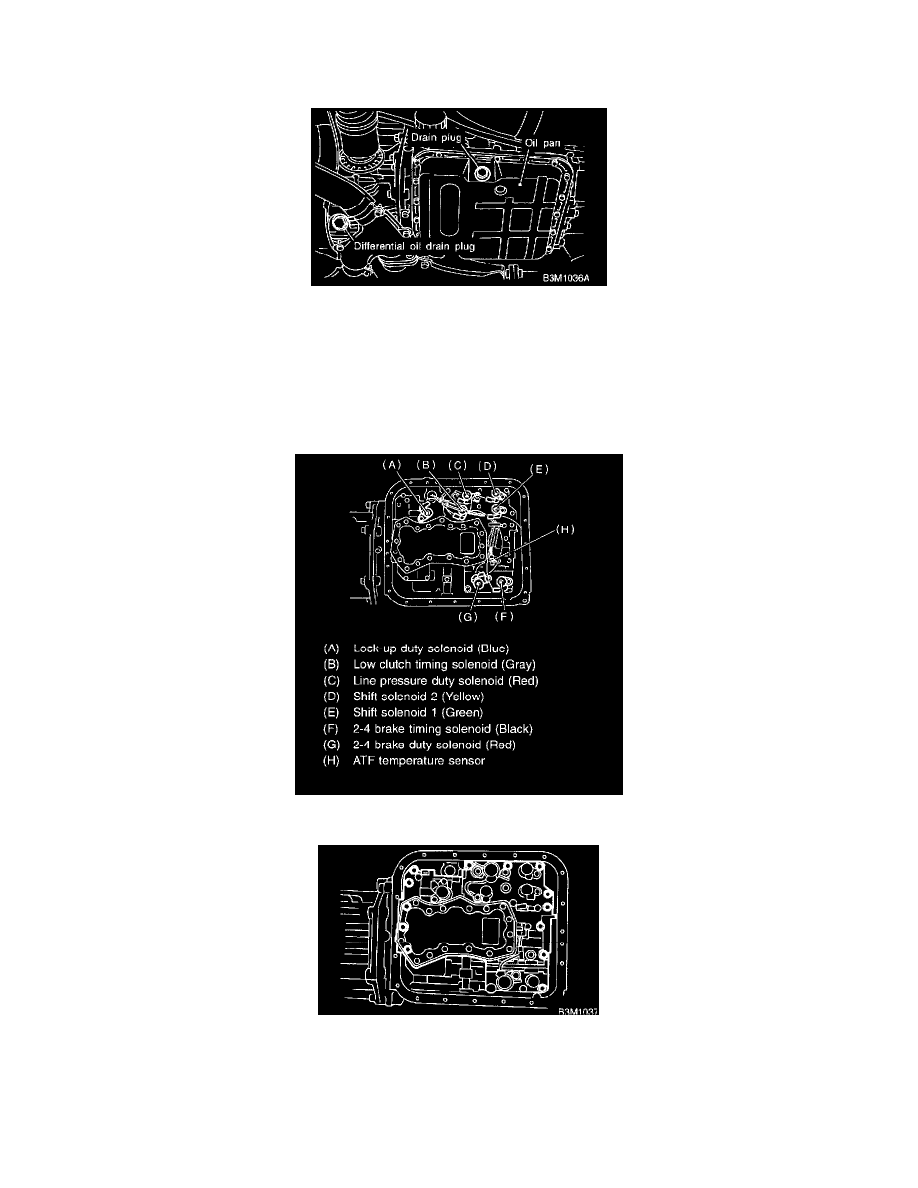 Shift Solenoid: Service and Repair
A: REMOVAL 
1. Clean transmission exterior. 
2. Drain ATF completely.
NOTE:  Tighten ATF drain plug after draining ATF.
Tightening torque: 25 ± 2 Nm (2.5 ± 0.2 kg-m, 18.1 ± 1.4 ft. lbs.) 
3. Remove oil pan.
NOTE:  Drain oil into a container.
4. Disconnect solenoid and sensor connectors. Remove connectors from clip and disconnect connectors at 8 places.
5. Remove control valve body.
CAUTION:  When removing control valve body, be careful not to interfere with transfer duty solenoid C wiring.
NOTE:  Be careful because oil flows from valve body.
< PREV PAGE
NEXT PAGE >