< PREV PAGE
NEXT PAGE >
Outback F4-2.5L (2008)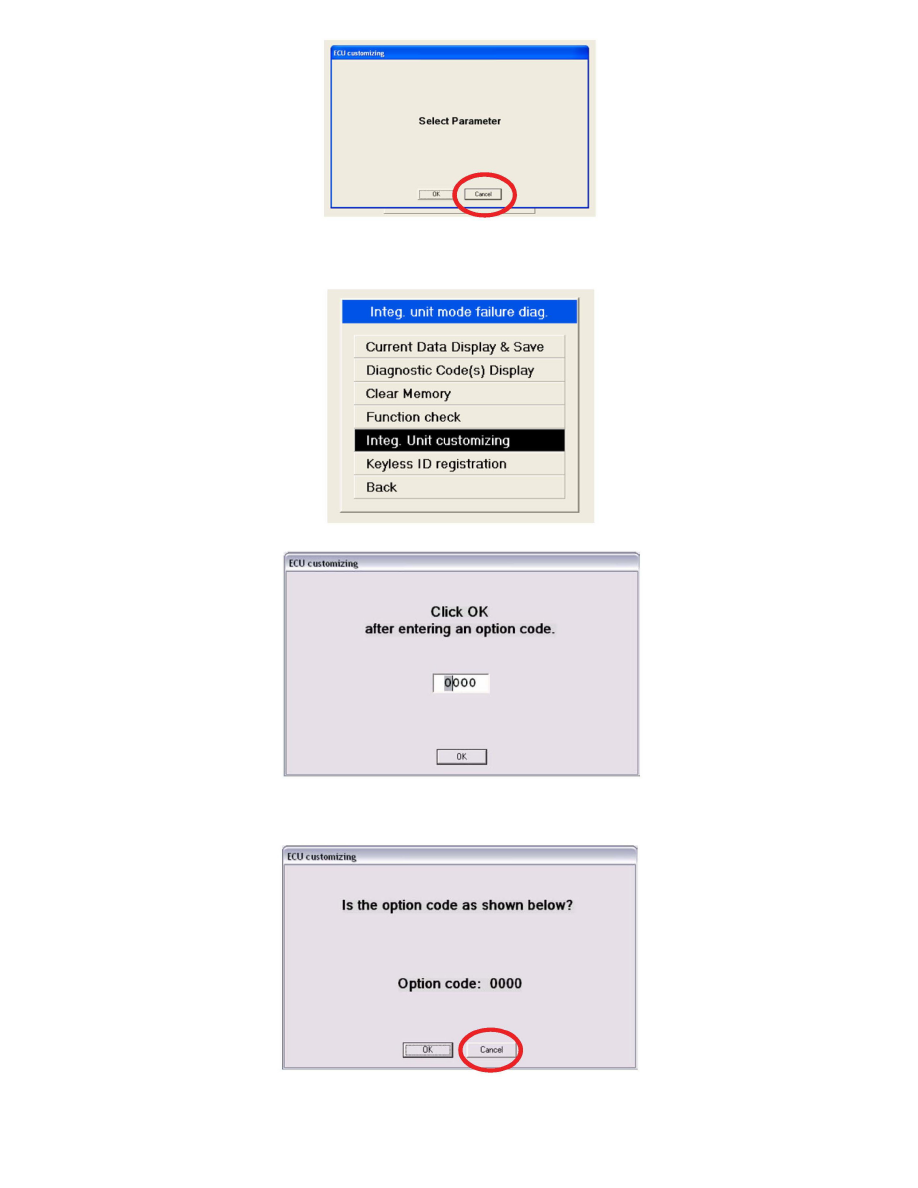 If "Cancel" is selected on the confirmation screen" the following will appear.
Choose "Cancel" and you will be taken back to the BIU customization selection screen, and you can begin again.
NOTE:
If you choose "OK" accidentally, it will open a dialog box that will prompt you to enter an Option code. Do not enter anything in the box, just click
the "OK" button.
< PREV PAGE
NEXT PAGE >