< PREV PAGE
NEXT PAGE >
Outback F4-2.5L (2008)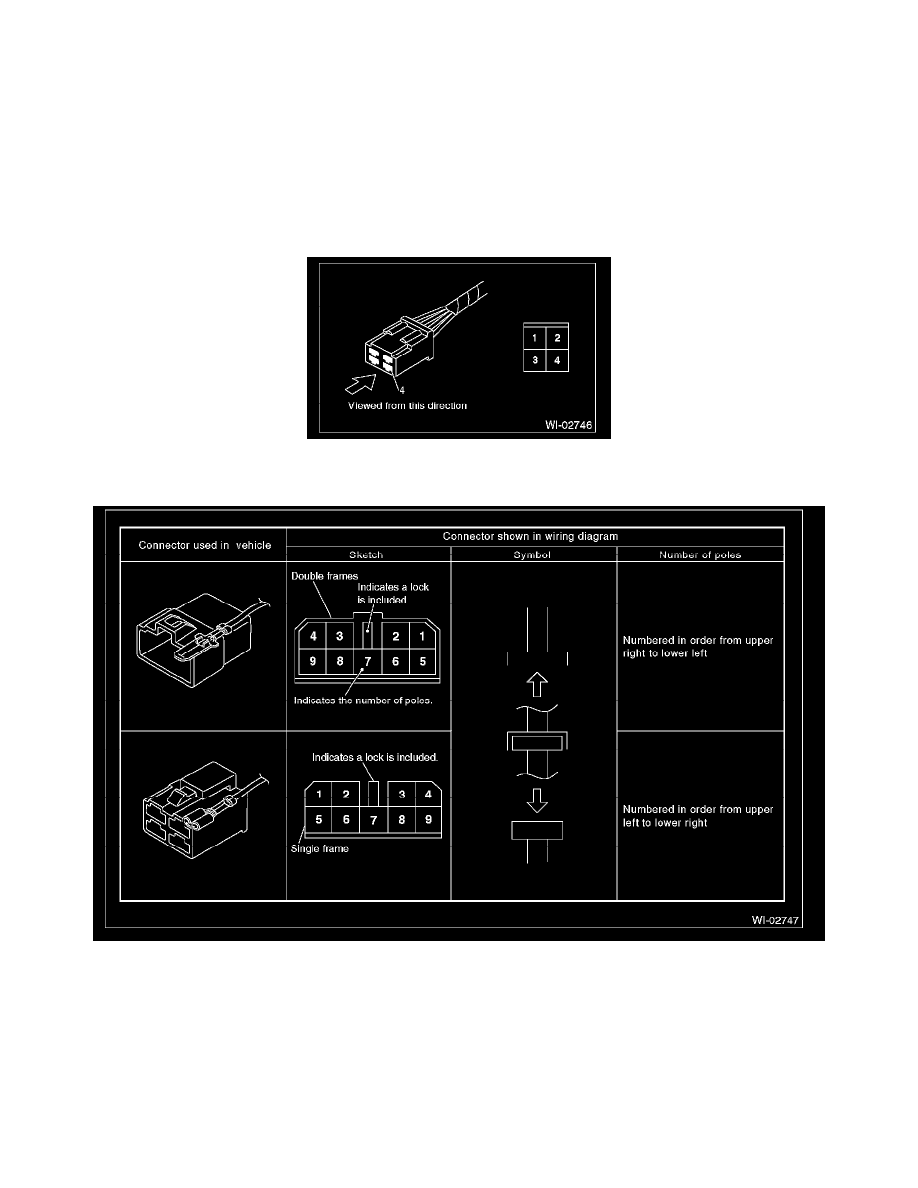 Brake Warning Indicator: Diagram Information and Instructions
How to Read Wiring Diagrams
HOW TO READ WIRING DIAGRAMS
1.WIRING DIAGRAM
The wiring diagram of each system is illustrated so that you can understand the path through which the electric current flows from the battery.
Sketches and codes are used in the diagrams. They should read as follows:
-
Each connector and its terminal position are indicated by a sketch of the connector in a disconnected state which is viewed from the front.
-
The number of poles or pins, presence of a lock are indicated in the sketch of each connector. In the sketch, the highest pole number refers to the
number of poles which the connector has. For example, the sketch of the connector shown in figure indicates the connector has 9 poles.
-
When one set of connectors is viewed from the front side, the pole numbers of one connector are symmetrical to those of the other. When these
two connectors are connected as a unit, the poles which have the same number are joined.
< PREV PAGE
NEXT PAGE >