< PREV PAGE
NEXT PAGE >
Outback F4-2.5L (2008)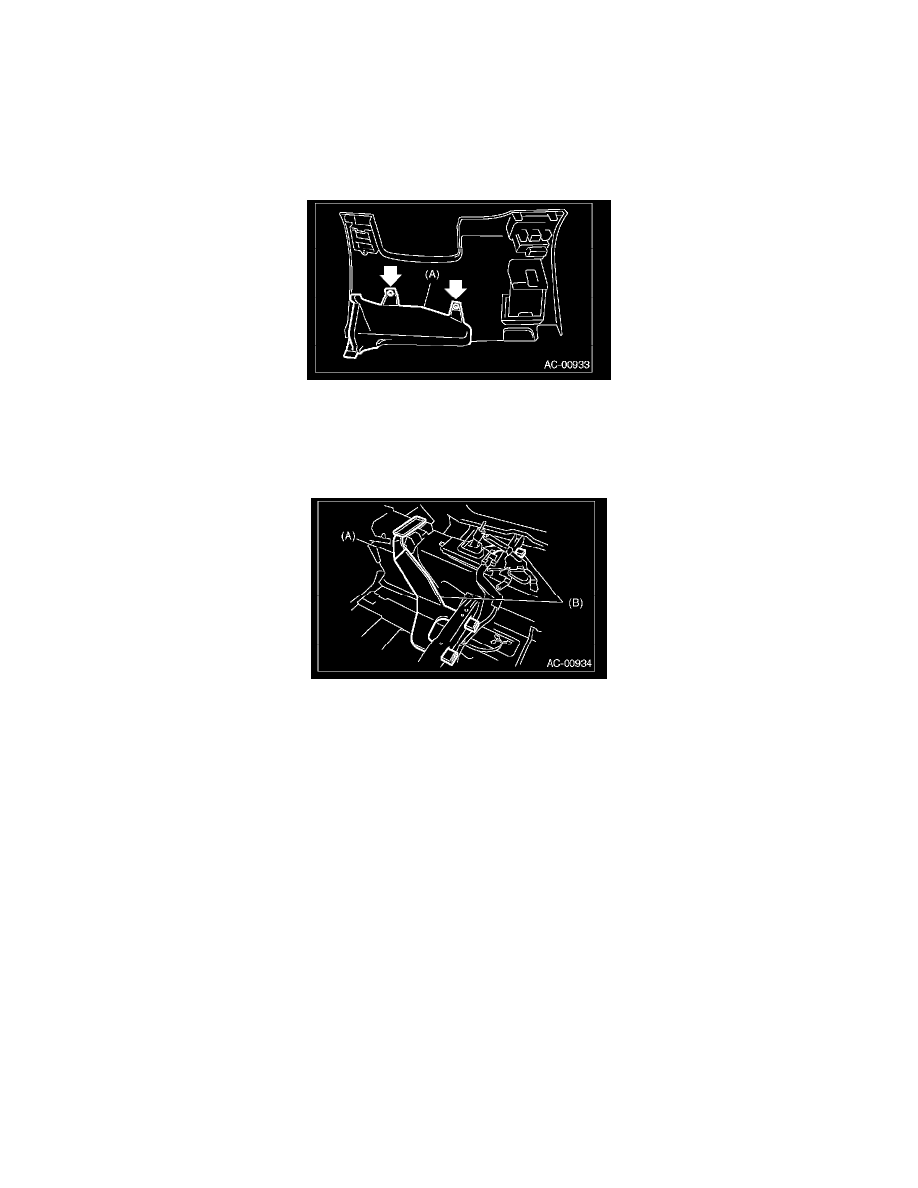 Air Duct: Service and Repair
Heater Duct
Heater Duct
REMOVAL
1. FRONT HEATER DUCT
1. Remove the instrument panel lower cover.
2. Remove the screws and detach the front heater duct (A).
2. REAR HEATER DUCT
1. Remove the heater cooling unit.
2. Remove the front seats.
3. Remove the front side sill cover.
4. Pull off the floor mat to remove the rear center heater duct (A) and rear heater duct LH, RH (B).
INSTALLATION
Install in the reverse order of removal.
< PREV PAGE
NEXT PAGE >