< PREV PAGE
NEXT PAGE >
Outback F4-2.5L (2008)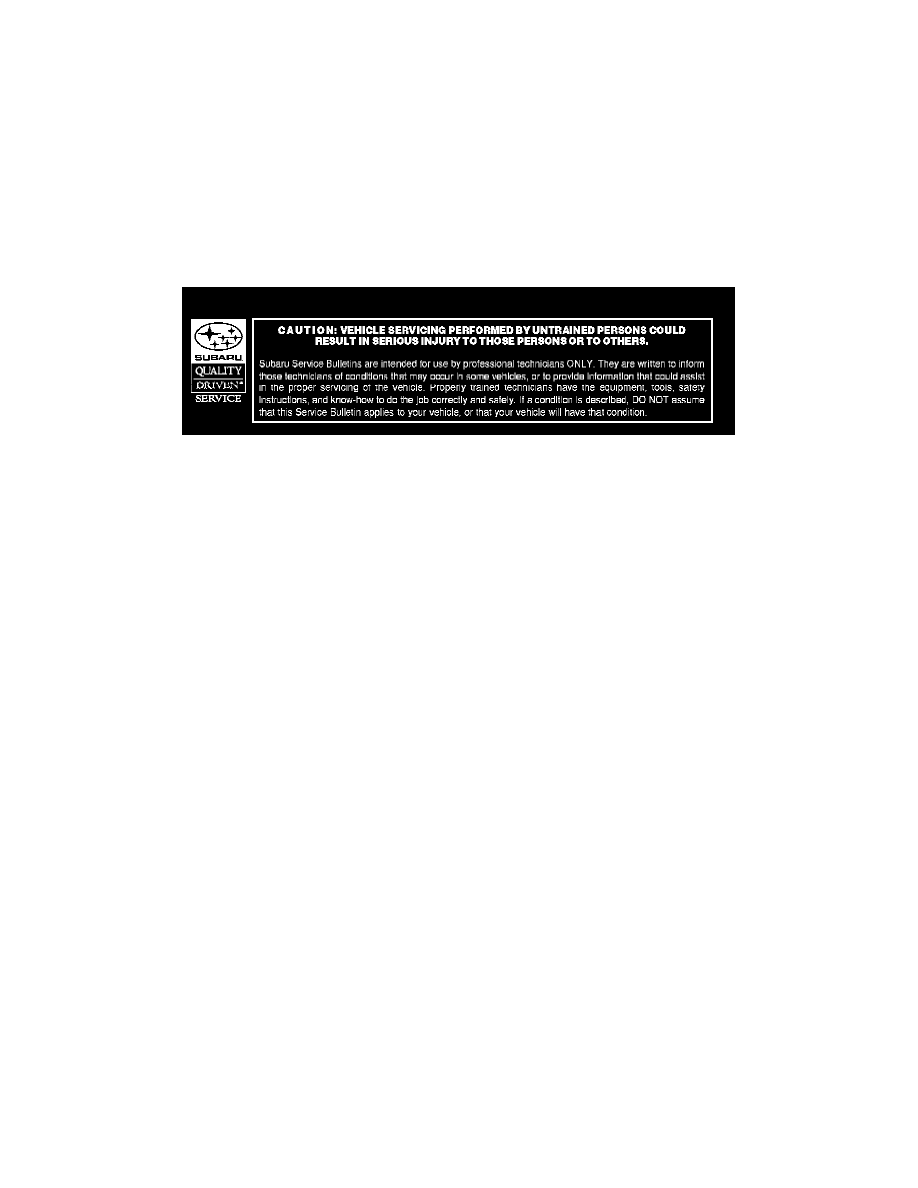 web site.
Note:
Do not replace the ABS HCU/ECU assembly for the condition described in this bulletin, only the ABS-ECU.
For diagnostic purposes the condition (radio noise) can be confirmed by removing the ABS fuse and driving the vehicle over bumps. If the radio noise is
gone, replacing the ABS-ECU will correct the condition.
Caution:
Make sure the ABS fuse is reinstalled after diagnostics.
WARRANTY/CLAIM INFORMATION
For vehicles within the Basic New Car Limited Warranty period, refer to the Subaru Warranty Wizard(TM) for claim information.
Disclaimer
< PREV PAGE
NEXT PAGE >