< PREV PAGE
NEXT PAGE >
Outback F4-2.5L (2008)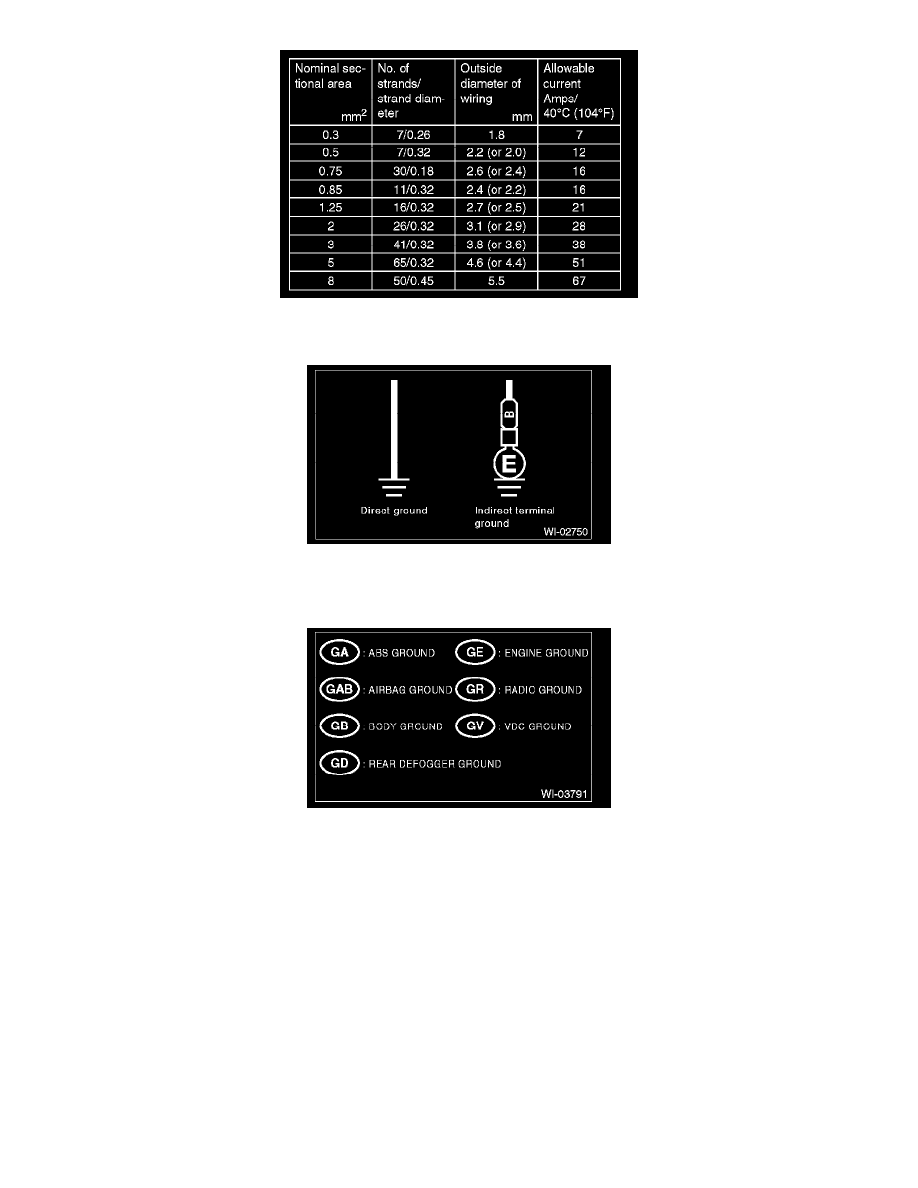 -
Each unit is either directly grounded to the body or indirectly grounds through a harness ground terminal. Different symbols are used in the wiring
diagram to identify the two grounding systems.
-
The ground points shown in the wiring diagram refer to the following:
NOTE:  All wiring harnesses are provided with a ground point which should be securely connected.
-
Relays are classified as normally-open or normally-closed.
The normally-closed relay has one or more contacts. The wiring diagram shows the relay mode when the energizing circuit is OFF.
< PREV PAGE
NEXT PAGE >