< PREV PAGE
NEXT PAGE >
Outback F4-2.5L (2008)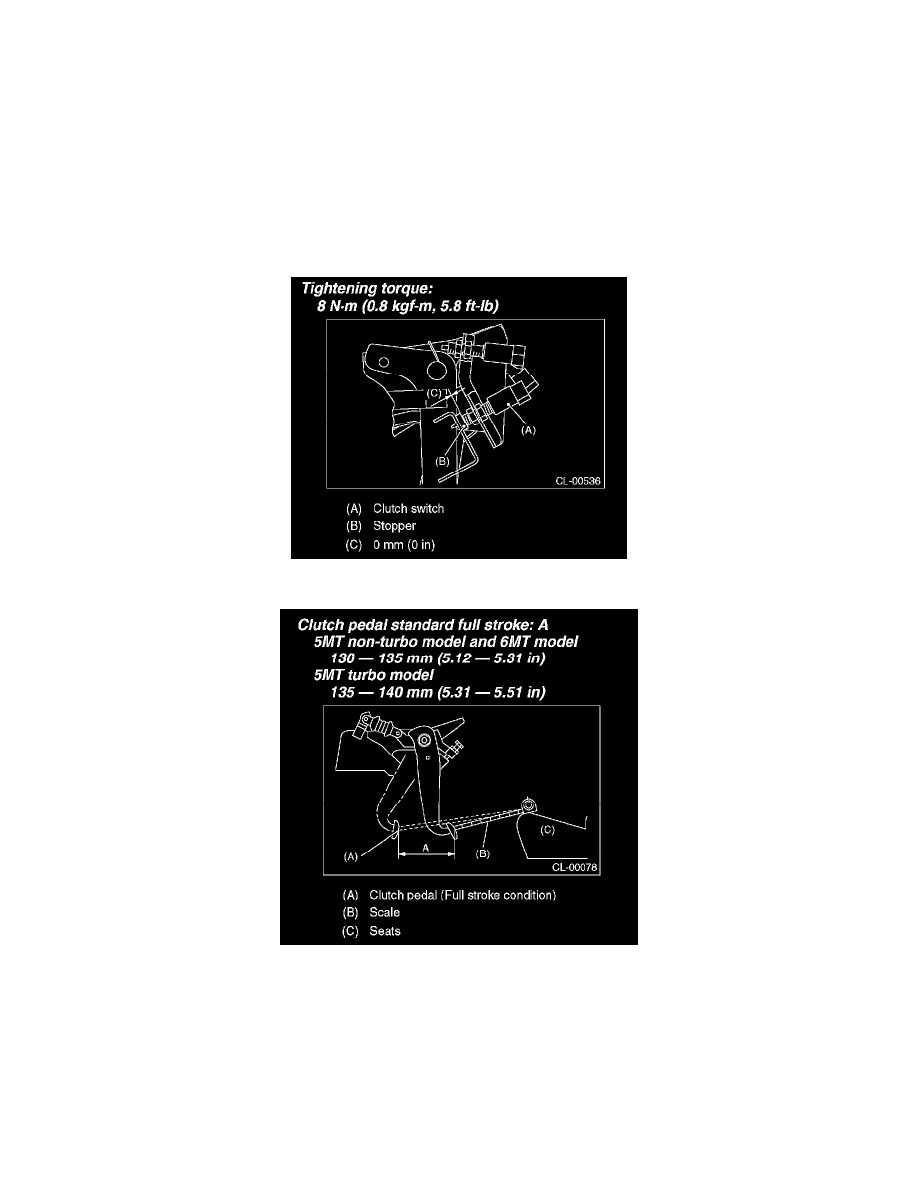 Clutch Switch: Service and Repair
Clutch Switch 
REMOVAL 
1) Disconnect the ground cable from battery.
2) Remove the instrument panel lower cover.
3) Disconnect the connector from clutch switch.
4) Remove the clutch switches.
INSTALLATION 
CLUTCH SWITCH (WITH CRUISE CONTROL) 
1) Install so that there is a gap of 0 mm (0 in) of the clutch switch and clutch pedal stopper.
2) Measure the stroke of the clutch pedal.
3) If the clutch pedal stroke is out of specification, adjust the stroke. 
4) Connect the clutch switch connector.
CLUTCH SWITCH (CLUTCH START) 
1) Fully depress the clutch and hold it.
2) Install the clutch pedal plate and clutch pedal so that the gap between them is 2 -2.5 mm (0.08 - 0.10 in), and then tighten the lock nut.
< PREV PAGE
NEXT PAGE >