< PREV PAGE
NEXT PAGE >
Tribeca F6-3.6L (2008)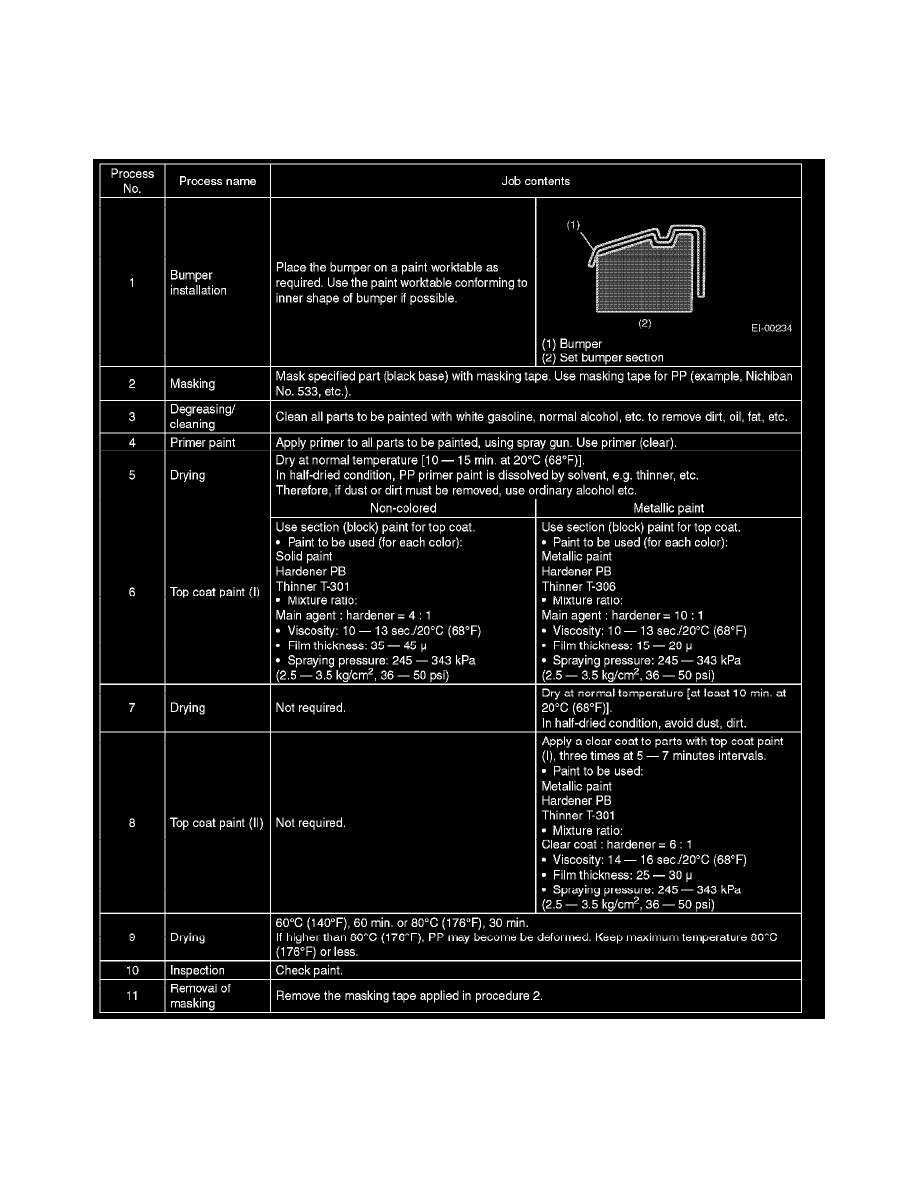 Front Bumper: Procedures
FRONT BUMPER
REPAIR
1. COATING METHOD FOR PP BUMPER
2. REPAIR INSTRUCTIONS FOR COLORED PP BUMPER
NOTE:  All PP bumpers are provided with a grained surface, and if the surface is damaged, it cannot normally be restored to its former condition.
Damages limited to the shallow scratches that cause only a change in the luster of the base material or coating, can be almost fully restored. Before
repairing a damaged area, explain this point to the customer and obtain an understanding about the matter. Repair methods are outlined below,
based on a classification of the extent of damage.
< PREV PAGE
NEXT PAGE >