< PREV PAGE
NEXT PAGE >
Tribeca F6-3.6L (2008)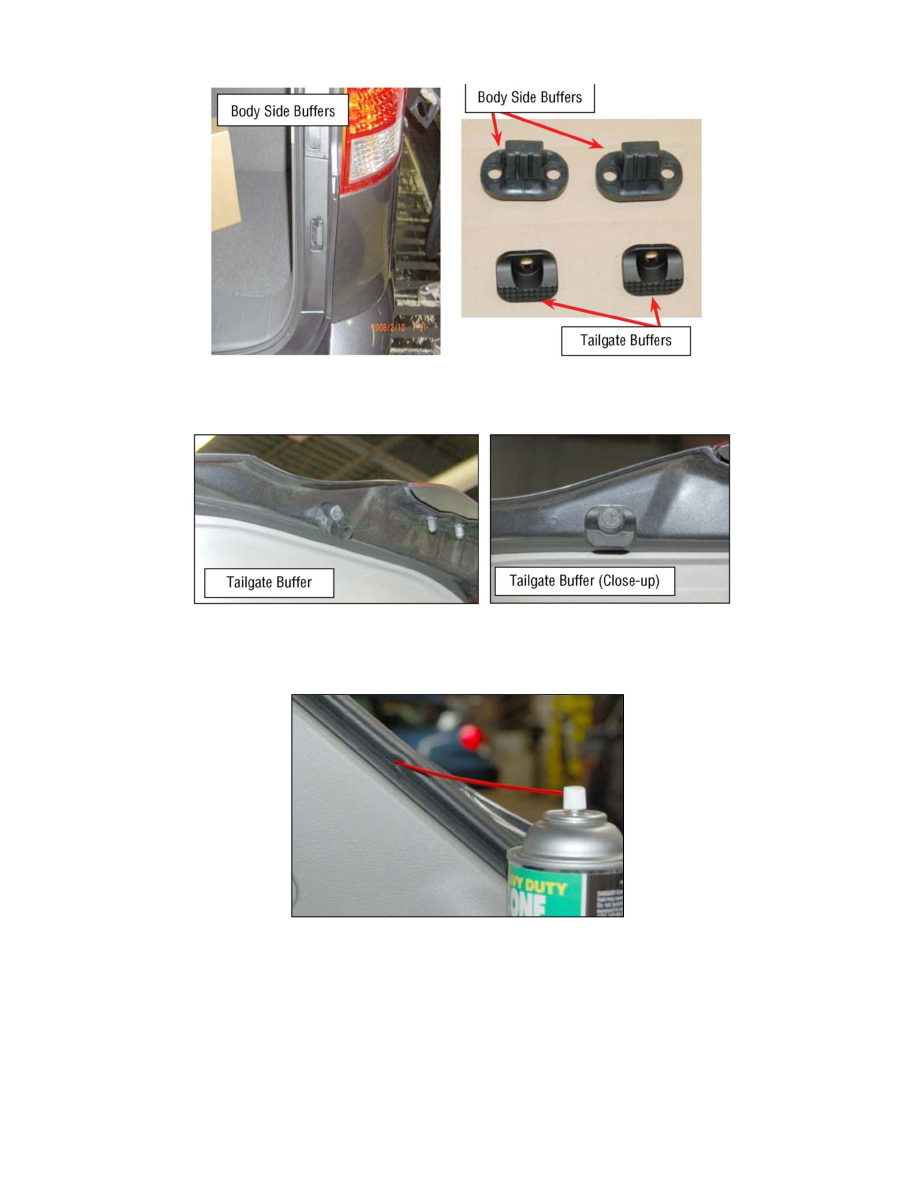 (1) Tailgate/Body Side Buffers
Remove the rear combination lamps and the black plastic trim (refer to the applicable service manual). Remove the body side buffers. Install the new
style body side buffers. Reinstall trim and combination lamps.
Remove tailgate buffers. Install the new style tailgate buffers.
(2) Tail Gate Weatherstrip
There are holes along the inside edge of the tailgate weatherstrip. Apply silicone (spray) within each of the holes. Clean up any excess spray as
necessary.
(3) Road test vehicle to confirm rattles are gone.
< PREV PAGE
NEXT PAGE >