< PREV PAGE
NEXT PAGE >
Tribeca F6-3.6L (2008)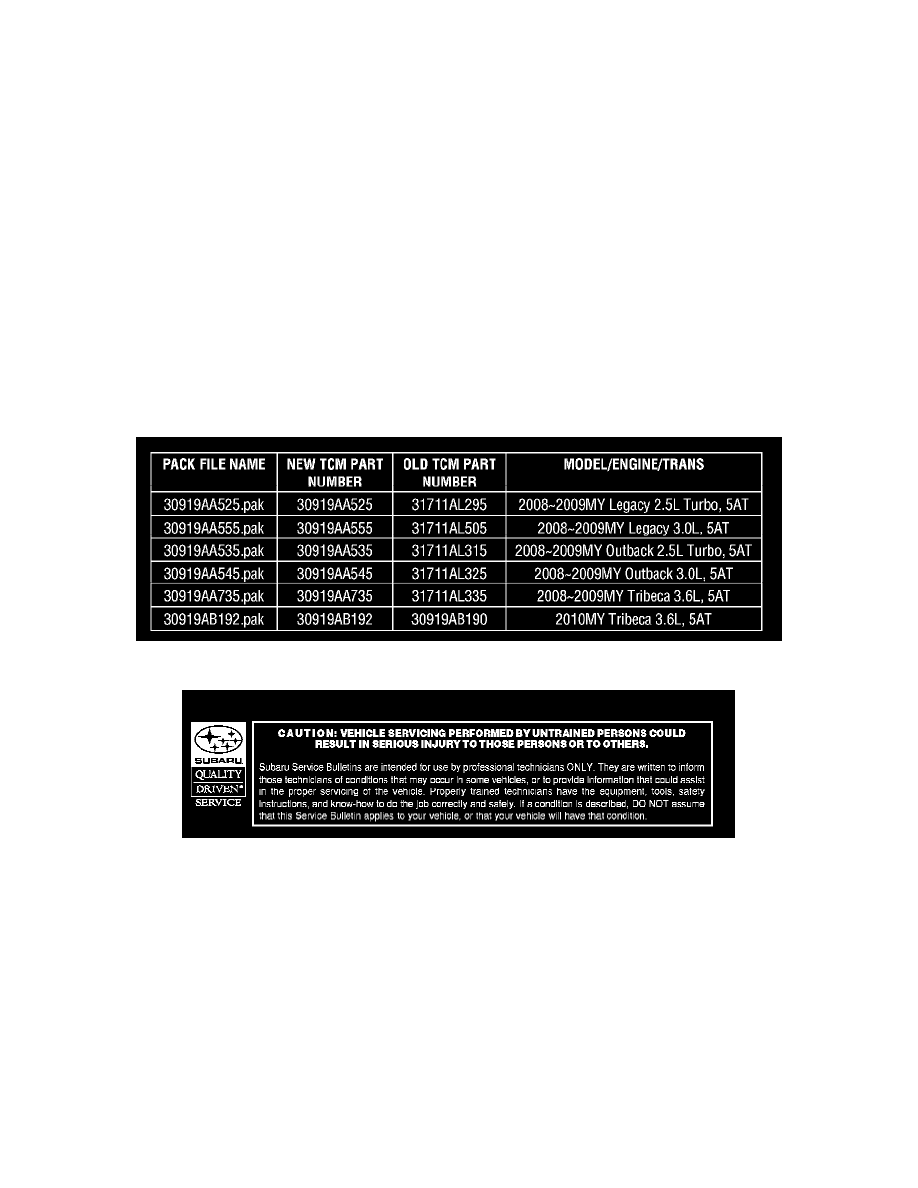 Control Module: Customer Interest
A/T Controls - A/T Oil Lamp Flashes/Multiple DTCs Set
NUMBER: 11-93-09R
DATE: 10/28/09
APPLICABILITY:
2008~09MY Legacy/Outback 2.5L Turbo, 5AT 
2008~09MY Legacy/Outback 3.0L N/A, 5AT
2008~10MY Tribeca 3.6L N/A, 5AT
SUBJECT:
TCM Reprogramming Files
INTRODUCTION
If you encounter a vehicle with the AT Oil light flashing with one or more of the following codes stored in memory (P0751, P0756, P0761, P0766,
P0771, P1840, P1841, P1842, P1843, P1844) there are now reprogramming files to remedy the condition. Note: P0700 will also be stored in ECM
memory. The PACK file is to improve the oil pressure switch judgment criteria. If afier reprogramming the vehicle still has the symptom, refer to the
applicable service manual for diagnostics.
Note:
TCM reprogramming files were sent to all SDS users in the October 2009 SSMIII update version 1.20.37.4.
PACK FILE APPLICABILITY
Disclaimer
< PREV PAGE
NEXT PAGE >