< PREV PAGE
NEXT PAGE >
Tribeca F6-3.6L (2008)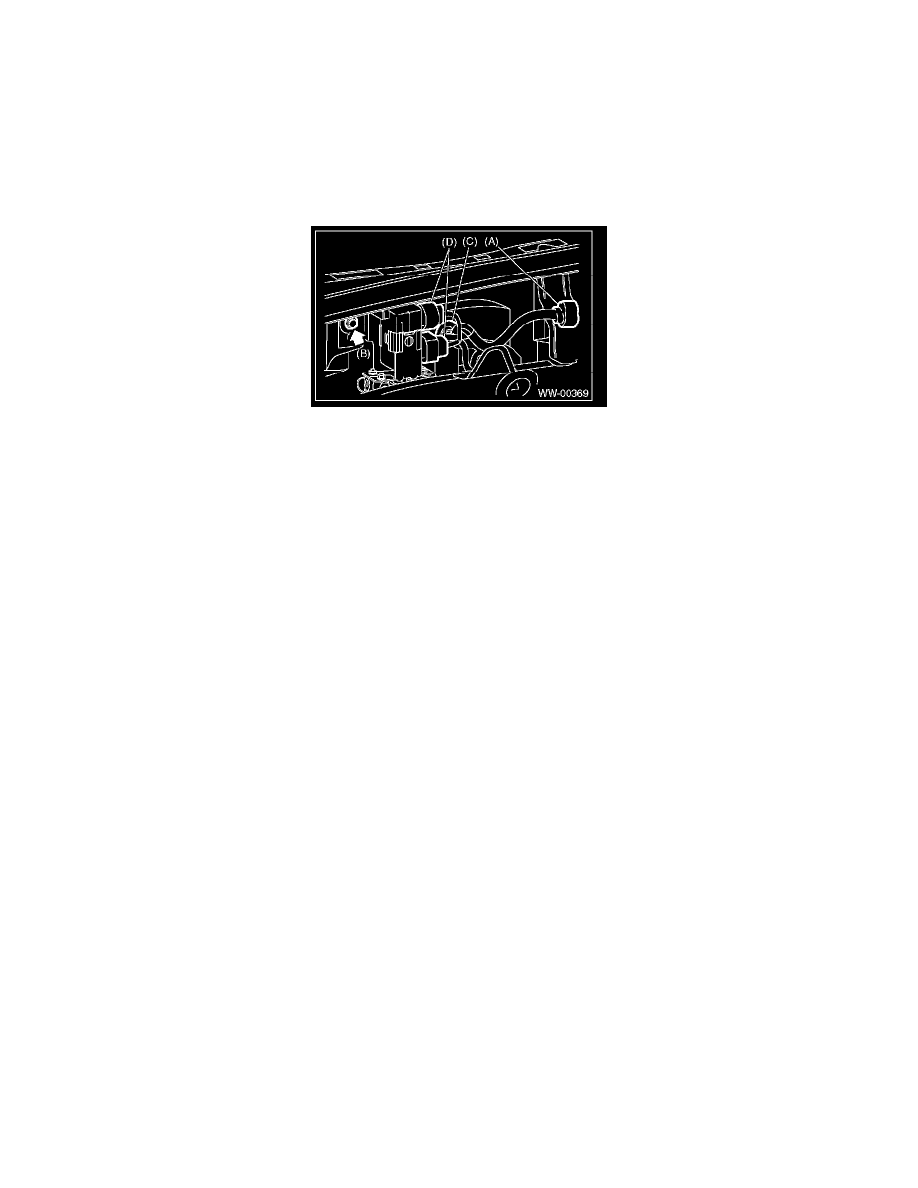 Wiper Relay: Service and Repair
Wiper Relay Unit
REMOVAL
1. Disconnect the ground cable from the battery.
2. Remove the wiper arm.
3. Remove the cowl panel.
4. Disconnect connector (A) of the wiper motor assembly.
5. Remove bolt (B) and clip (C).
6. Disconnect connector (D) of the wiper relay unit.
NOTE:  Unit body, bracket, and rubber mount is an assembly component and cannot be disassembled.
INSTALLATION
Install in the reverse order of removal.
CAUTION:
-
Do not reuse the clips. Always replace them with new parts.
-
Make sure the connector connection and clip insertion is secure, and confirm the contact.
< PREV PAGE
NEXT PAGE >