< PREV PAGE
NEXT PAGE >
Tribeca F6-3.6L (2008)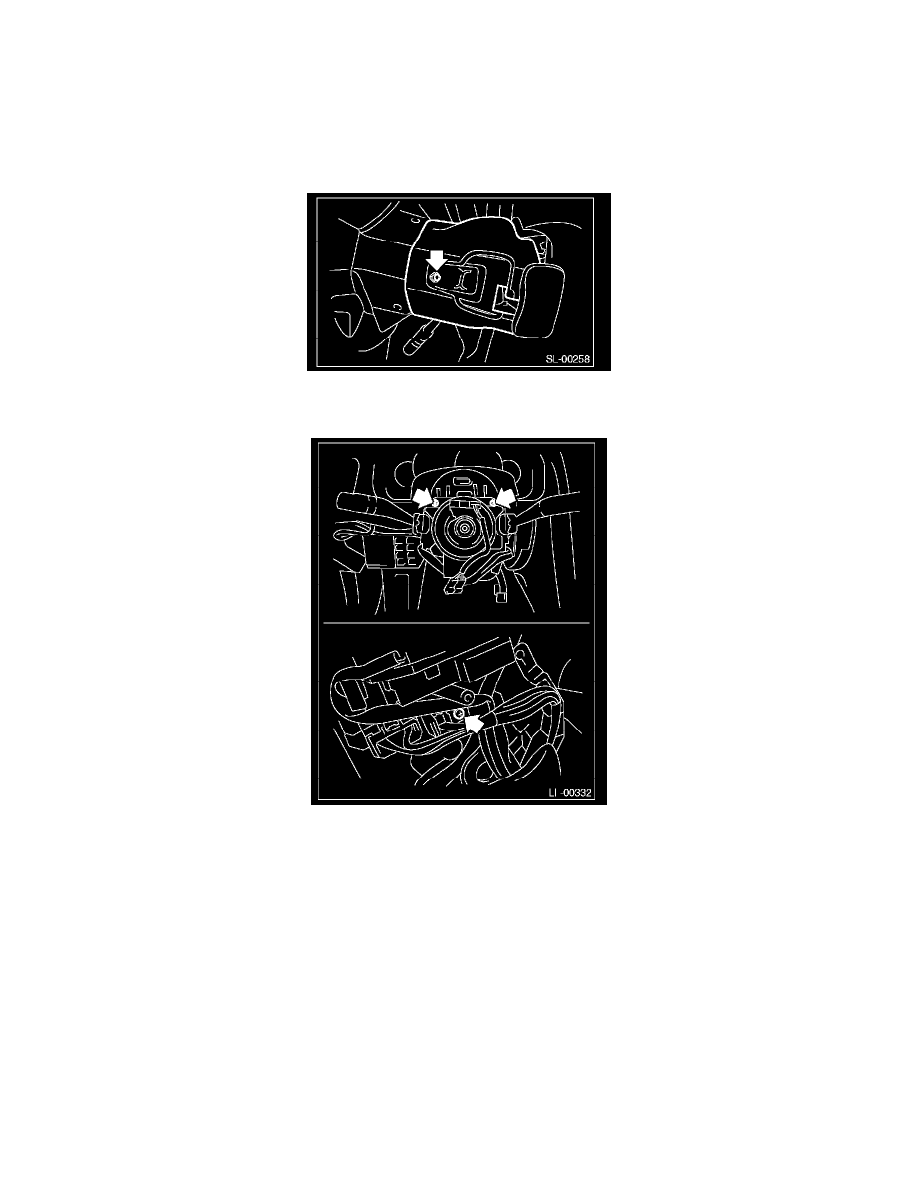 Wiper Switch: Service and Repair
Combination Switch (Wiper)
REMOVAL
1. Disconnect the ground cable from the battery.
2. Remove the driver's airbag module.
3. Remove the steering wheel.
4. Remove the screws and remove the steering column covers (upper & lower).
5. Disconnect the connector from the combination switch.
6. Remove the three screws, and pull out the combination base switch assembly toward you.
7. Remove the screws which secure the switch, then remove the combination switch.
INSTALLATION
Install in the reverse order of removal.
< PREV PAGE
NEXT PAGE >