< PREV PAGE
NEXT PAGE >
XT-6 2WD L6-2.7L SOHC (1989)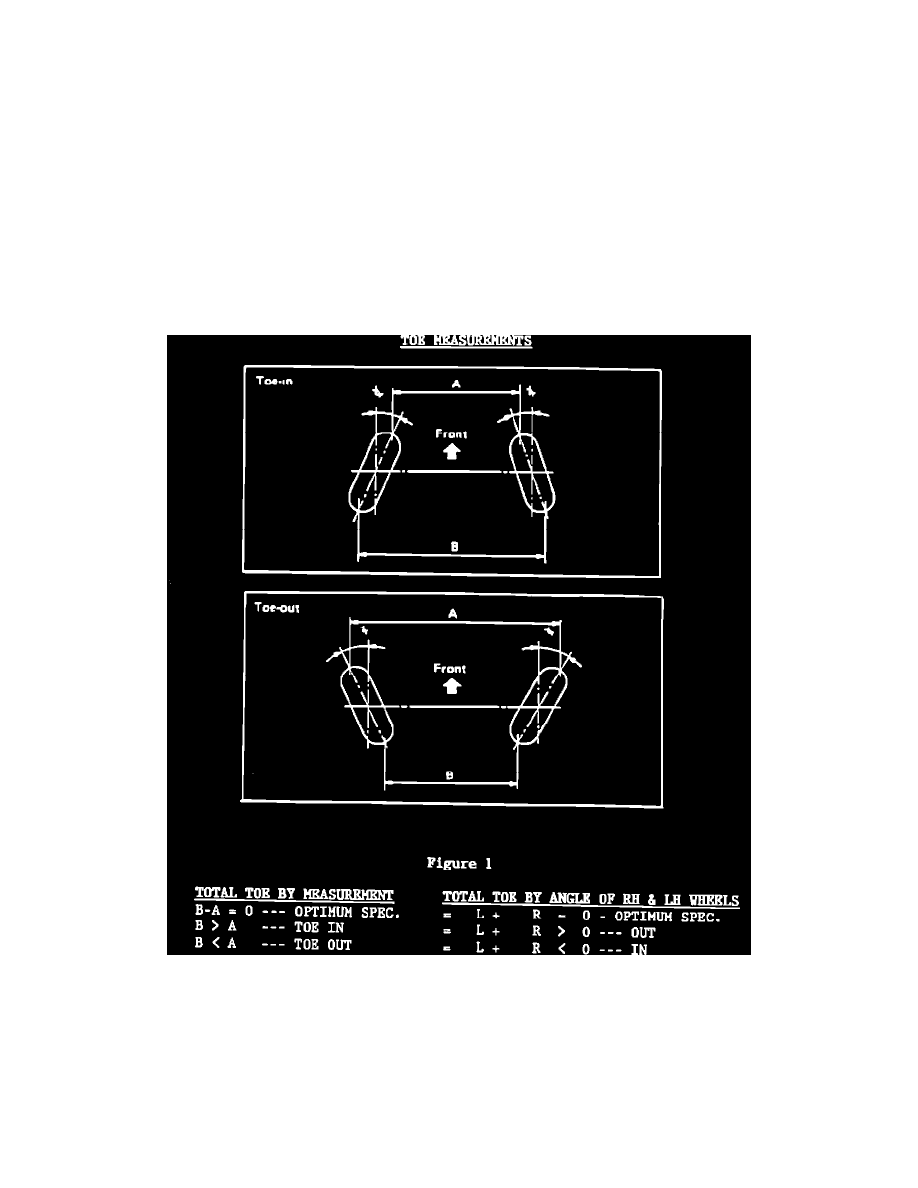 Alignment: Technical Service Bulletins
Wheel Alignment Specifications
NUMBER: 05-29-92
DATE: 05-01-92
APPLICABILITY
ALL XT MODELS
SUBJECT:
WHEEL ALIGNMENT SPECIFICATIONS
Use the revised alignment information in this bulletin to correct Section 4-1 suspension "Wheel Alignment" of the applicable service manual.
SIGNIFICANT CHANGES
I.
Rear wheel toe angles are calculated in total toe which is the sum of both right and left wheel angles per axle. See Figure 1 for measurement
points.
THRUST ANGLE
II.
Thrust angle measurements for rear wheel tracking is now included. Thrust angle is defined as the path that the rear wheels will take, which is
geometrically aligned with the body centerline.
NOTE:
DUE TO MINOR ACCIDENTS, HITTING CURBS OR POTHOLES AND OTHER RELATED ROAD HAZARDS, ONE OF THE REAR WHEELS
< PREV PAGE
NEXT PAGE >