< PREV PAGE
NEXT PAGE >
XT-6 2WD L6-2.7L SOHC (1989)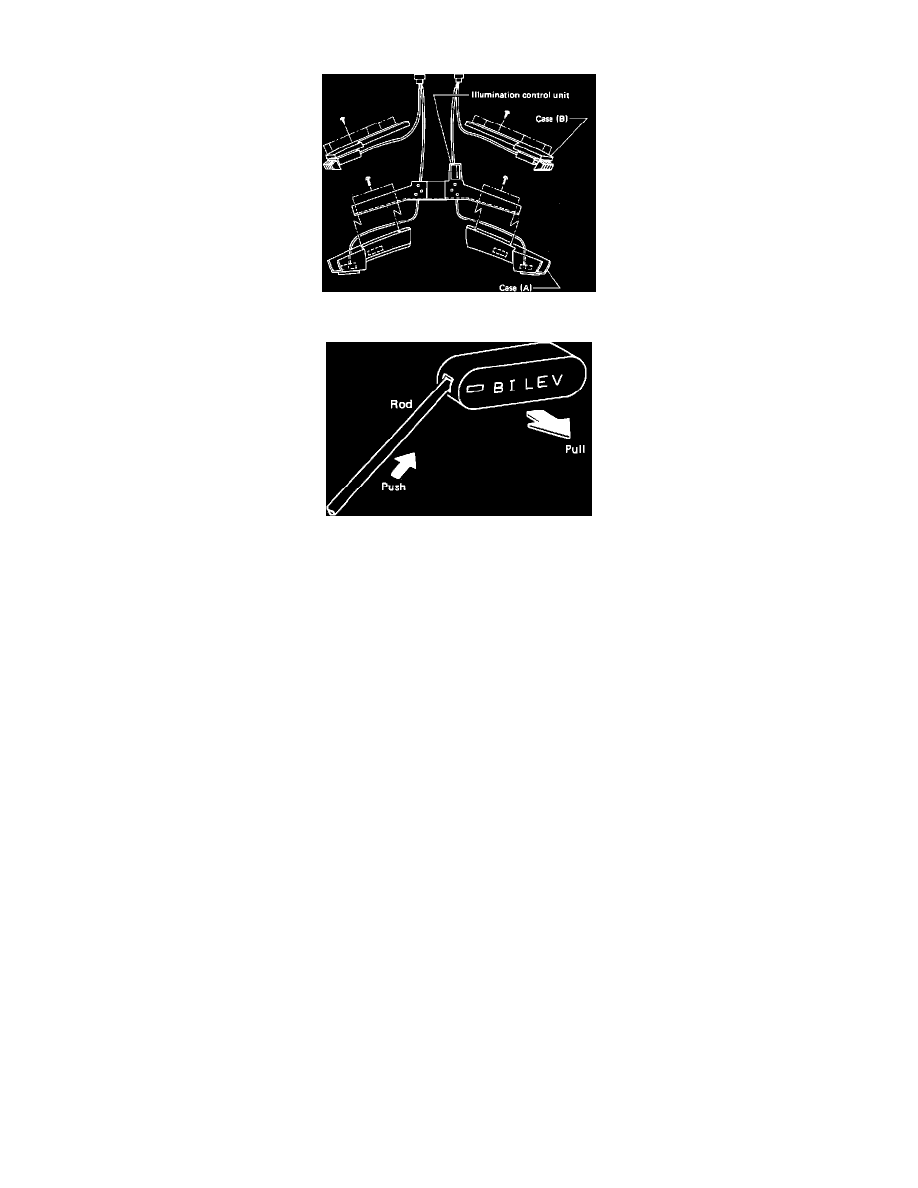 Heated Glass Element Switch: Service and Repair
Fig. 1  Control Wing Disassembly
Fig. 2  Control Switch Knob Removal
1.
Remove combination switch.
2.
Release control wing harness retaining straps and disconnect electrical connectors.
3.
Remove 4 screws securing control wing to steering column, then the control wing assembly.
4.
Remove retaining screws, then separate front and rear housing sections of control wing assembly, Fig. 1.
5.
Remove individual switch knobs by inserting probe to release pawl, Fig. 2, then pulling knob from switch.
6.
Install knobs by holding finger at rear of switch and pressing knob on with thumb. Care must be taken not to damage switch or brushes when
removing and installing control knobs.
7.
Reverse procedure to install, ensuring wiring harnesses are properly aligned and secured.
< PREV PAGE
NEXT PAGE >