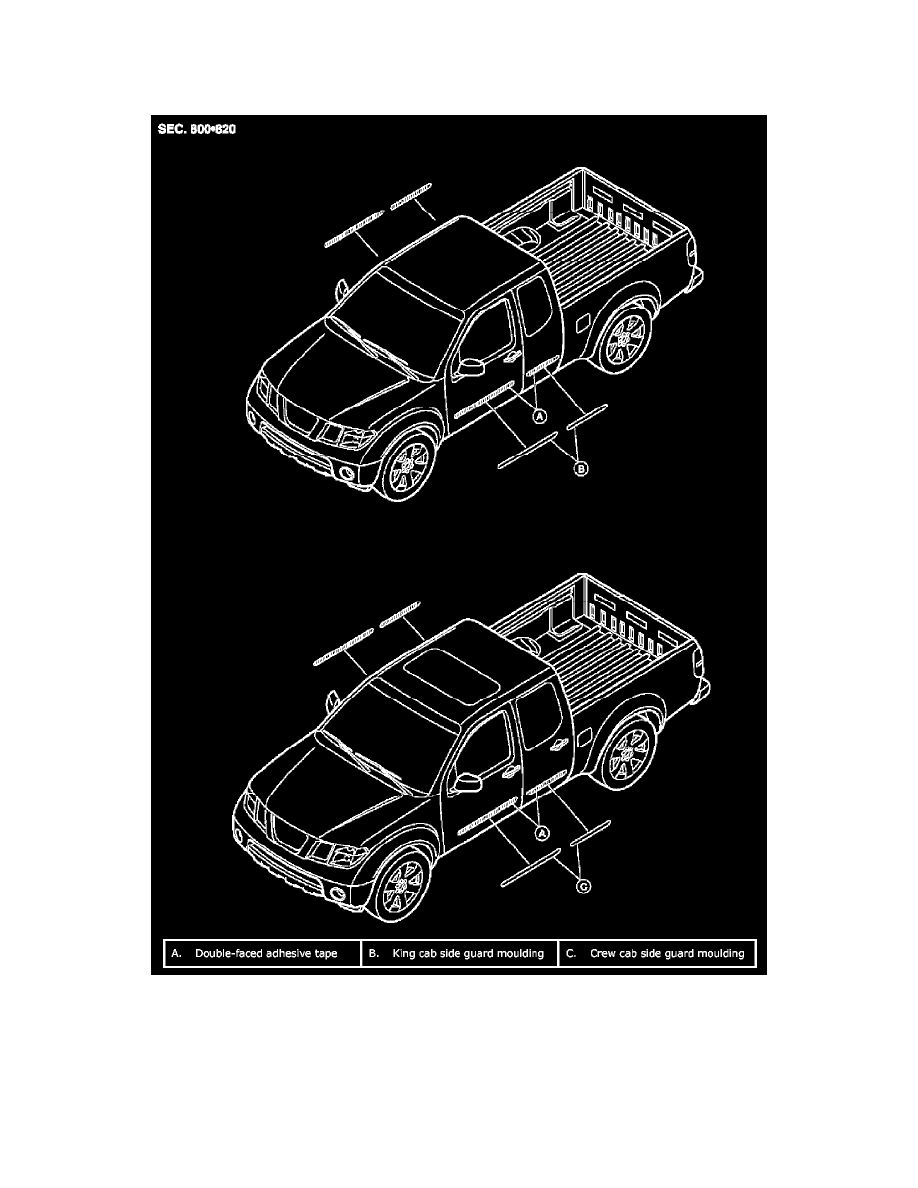 Lower Side Moulding / Trim: Service and Repair
Side Guard Molding: Removal and Installation
Side Guard Molding: Removal And Installation
Removal
CAUTION:  Never apply tack-paper adhesive remover to body panel surface finished with lacquer-based paints.
-
Original side guard molding is affixed to body panel with double-faced adhesive tape.
1. Heat molding to between 30° and 40° C (86° to 104° F) with a heat gun.
2. Raise end of molding and cut away tape to remove molding. Remove all traces of tape.