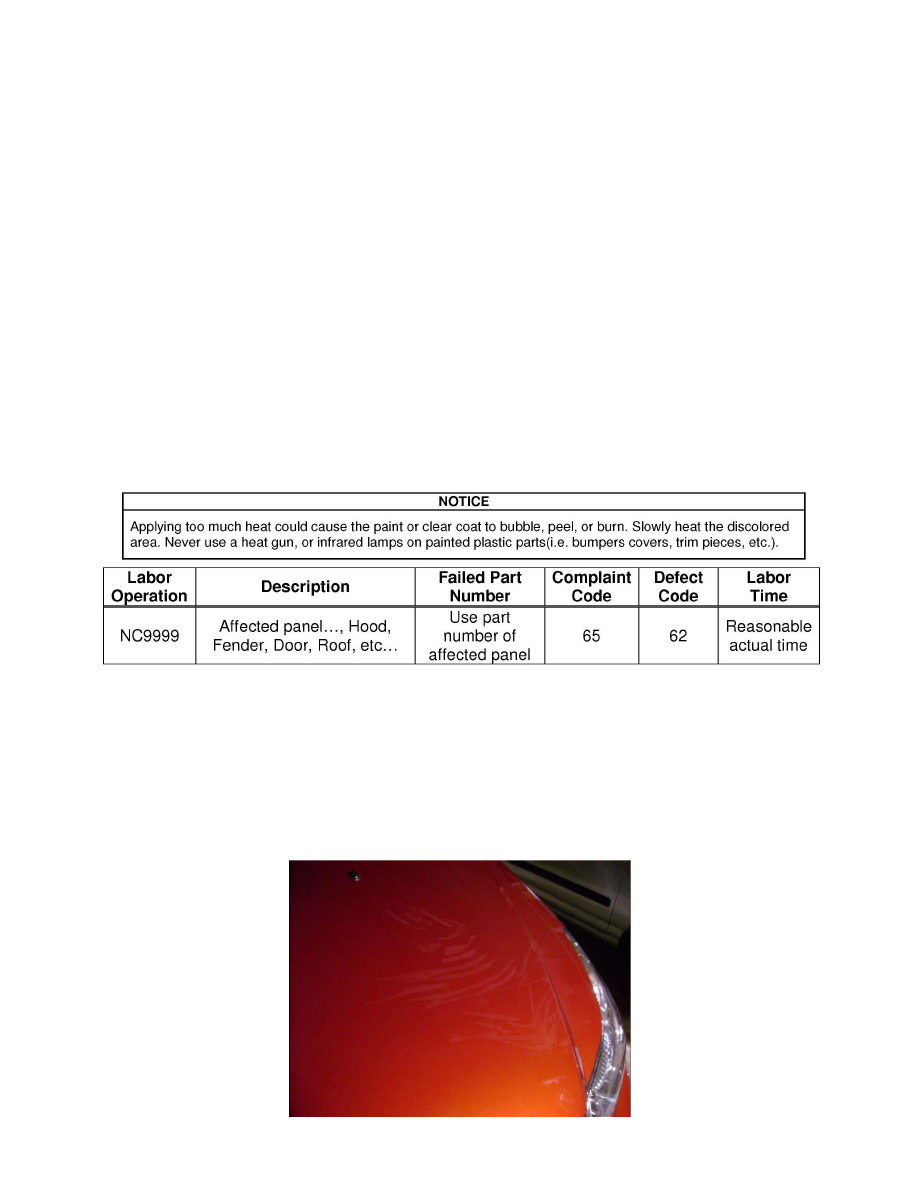 Paint: All Technical Service Bulletins
Body - Paint Discolored Under Wrap Guard
GENERAL
Division: Automotive 
Category: Technical
Section Title: Body, Cab, and Accessories
TSB No. TS 02 01180
SUBJECT: 
PAINT DISCOLORED UNDER WRAP GUARD.
MODEL(S): 
ALL MODELS
YEAR: 
ALL
CONDITION:
There is a possibility that the clear coat layer can become discolored due to water trapped under the wrap guard.
CAUSE:
The water caught between the body panel and wrap guard, if left for a long
period penetrates through the clear coat causing it to discolor.
CORRECTION:
In most cases, applying heat to the discolored area using a heat gun*,
infrared light*, or sunlight, will correct the condition. If after 10 minutes of applying a heat gun to the affected area as described, the discoloration will
not disappear, the panel may need to be repainted. If the vehicle is being stored in a cold climate, allow the panel to warm to a reasonable temperature
before beginning the timed application(s) of the heat gun and heat lamp(s).
The sunlight method will require significantly more time. 
* Only Technicians with knowledge of paint temperature limitations should attempt the methods requiring a heat gun or infrared lamps.
Heat gun method (recommended for areas smaller than 12-15 inches in diameter, or if there are no infrared lamps available for larger stains)