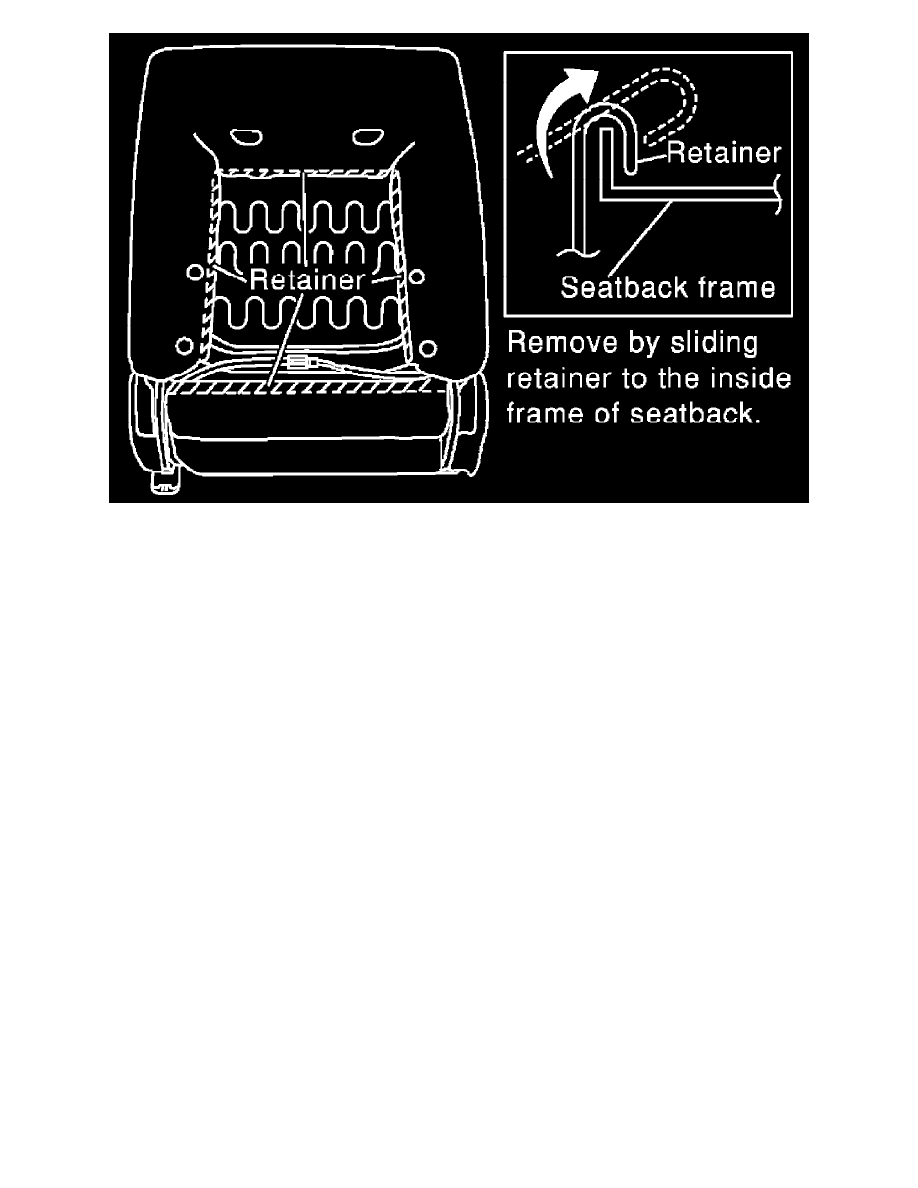 4. Disconnect the seatback heater harness.
5. Remove the seatback bolts (2 for each side) and seatback assembly.
DISASSEMBLY
NOTE:  On vehicles equipped with side air bags, only complete seatback assemblies can be replaced.
1. Remove the seatback assembly.
2. Remove the headrest.
3. From inside of the seatback, squeeze the headrest holder tabs at the base of the stay pipe and pull up to remove.