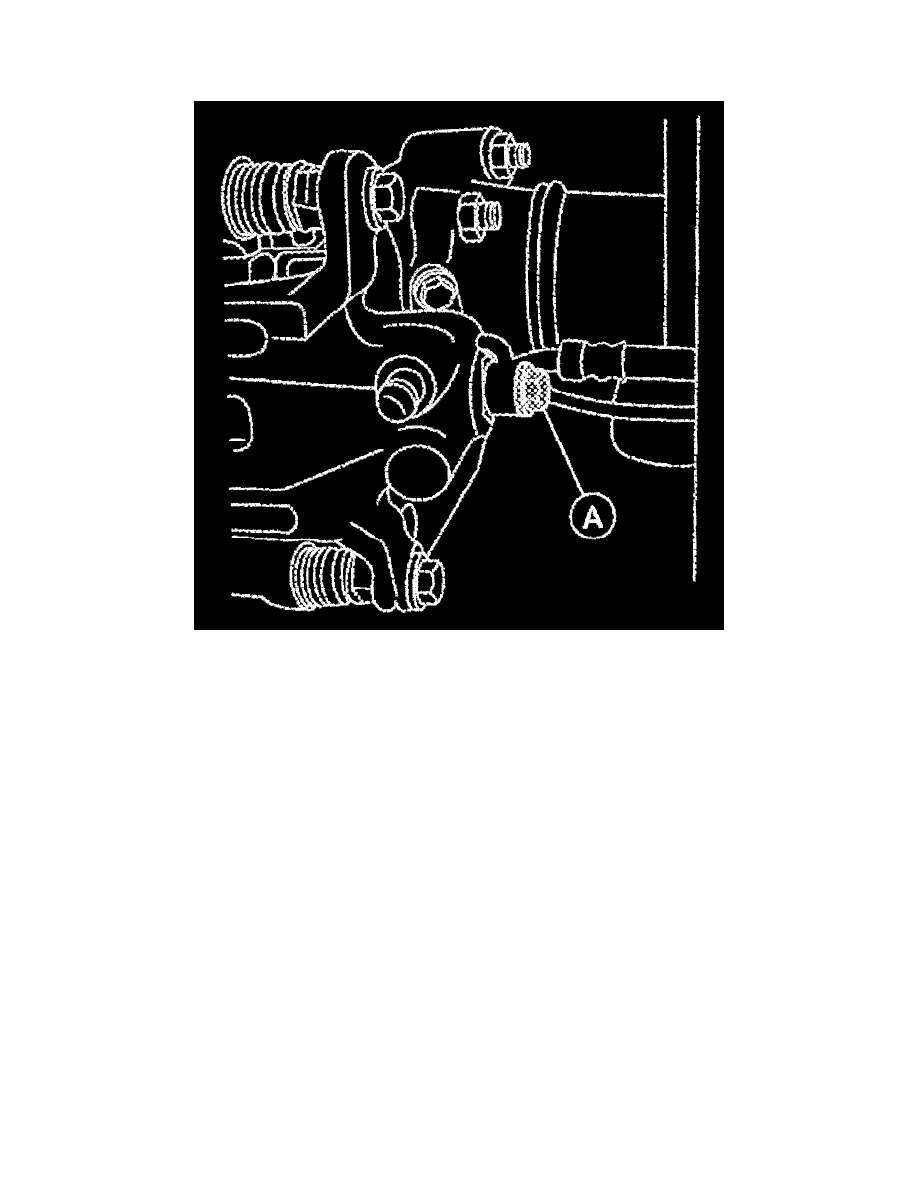 1) Remove the rear wheel and tire.
2) Drain the brake fluid.
3) Remove the union bolt (A) then disconnect the brake hose and discard the copper washers.
CAUTION:
Discard the copper washers, do not reuse. 
4) Remove the sliding pin bolts (A) and remove the caliper body from torque member.