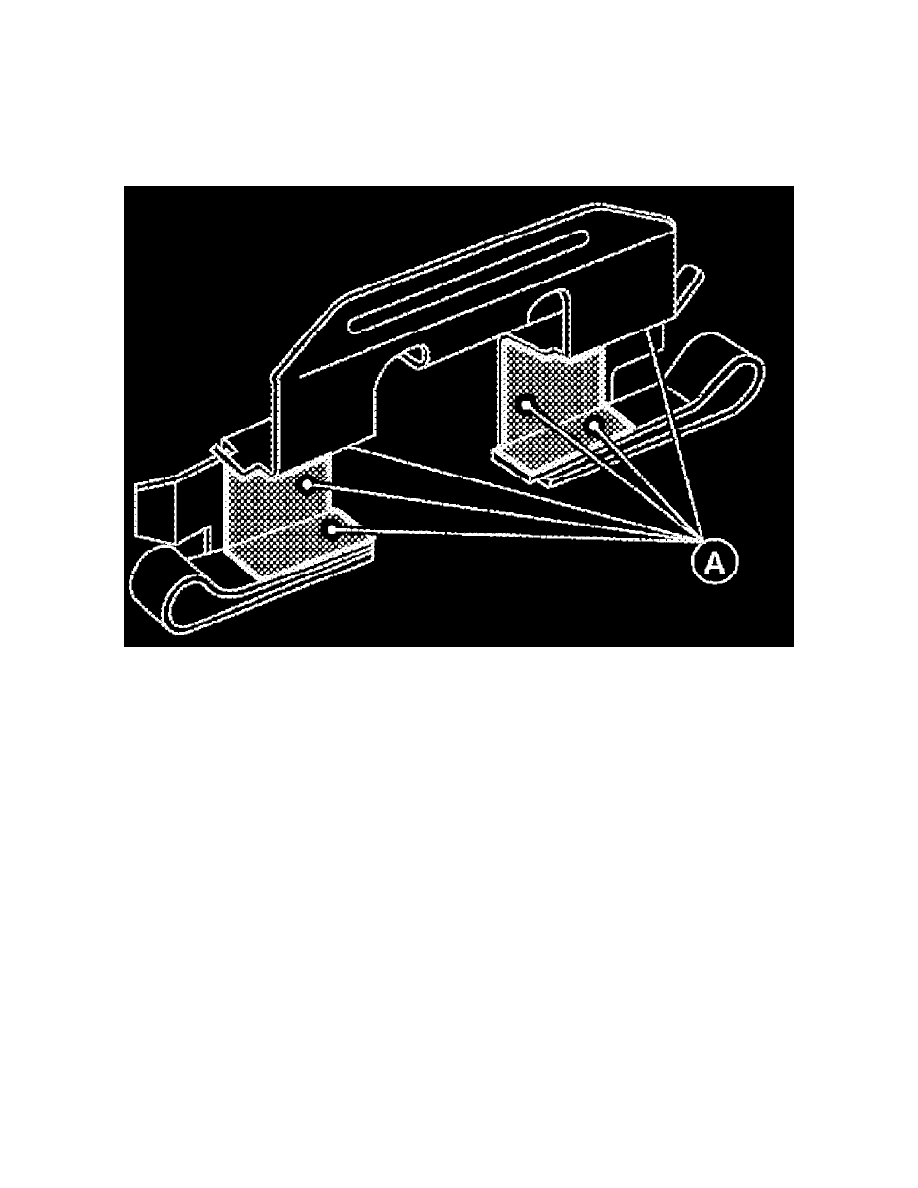 2) Remove the master cylinder reservoir cap.
3) Remove lower sliding pin bolt using power tool and swing the caliper body up to access the brake pads.
4) Support the caliper body with a suitable wire to avoid pulling on the rear brake hose.
5) Remove the rear inner and outer brake pads, shims and retainers from the torque member.
INSTALLATION 
1) Apply Molykote M-77 grease between the brake pad back plates and shims, then attach the shims to the brake pads.
2) Apply Molykote 7439 grease (A) to the pad retainers as shown
3) Attach pad retainer to torque member, then install brake pad and shim assemblies.