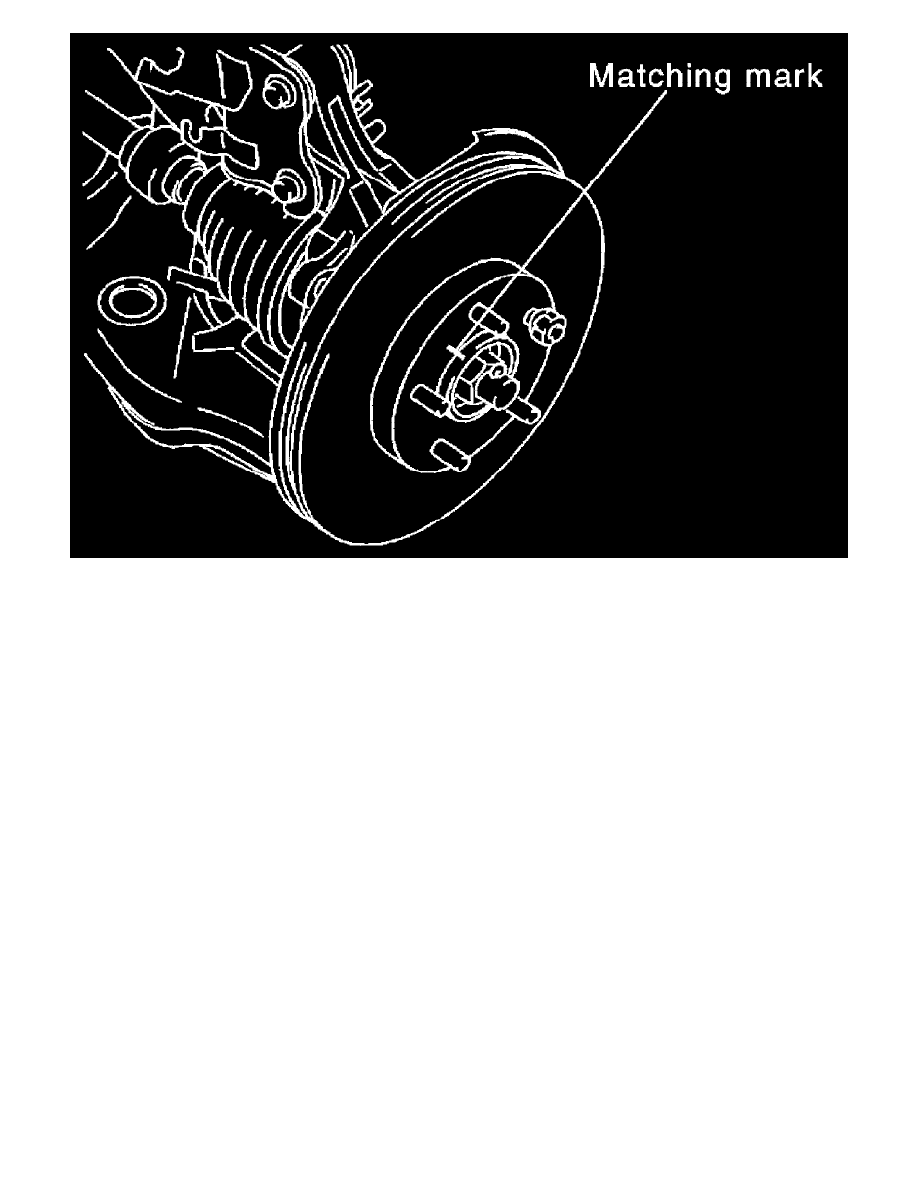 CAUTION:
Align the matching marks on the wheel hub assembly and disc rotor, if reusing the disc rotor. 
2) Install torque member and tighten the torque member bolts to specification.
3) Install the brake pads, shims, shim covers and retainers on the torque member.
4) Install caliper body and sliding pins, then tighten the sliding pin bolts to the specified torque.