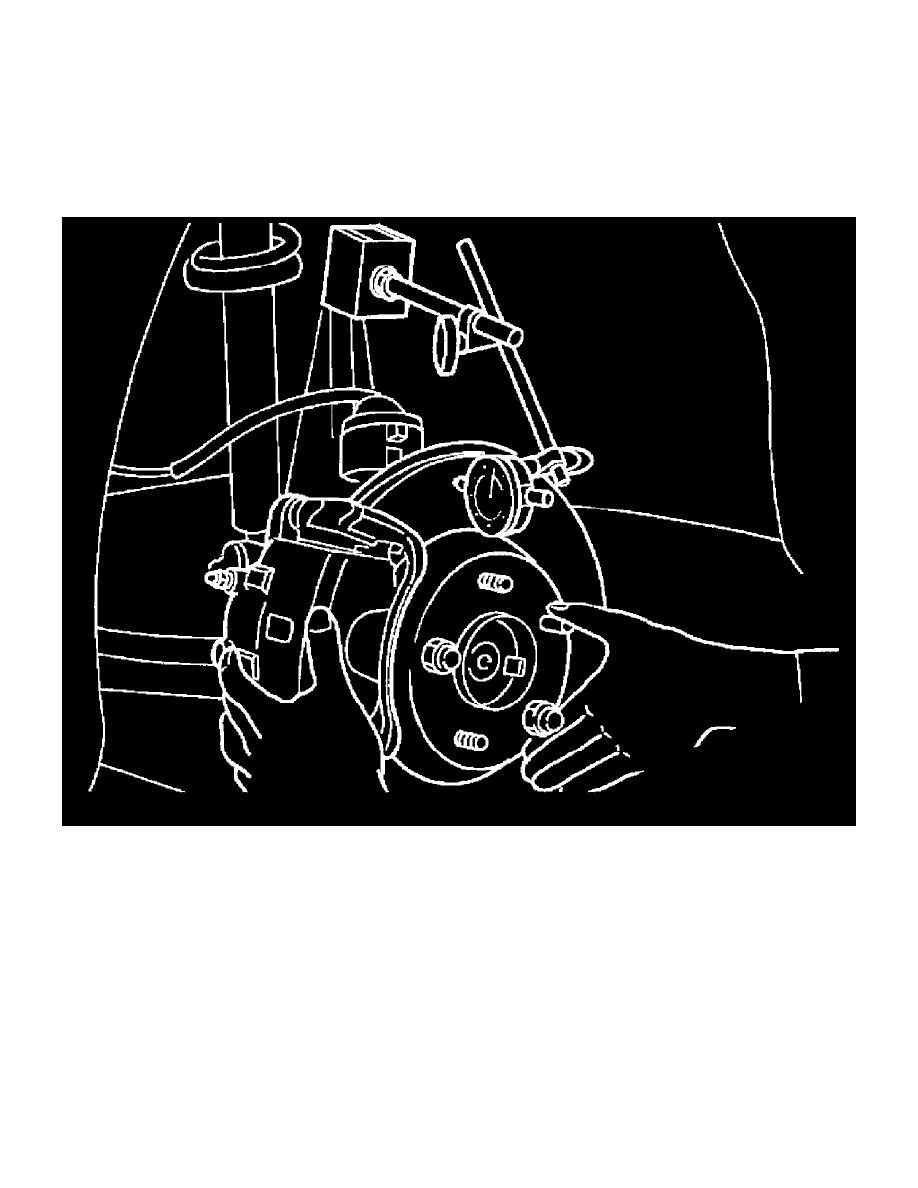 Brake Rotor/Disc: Testing and Inspection
Front
Front Disc Rotor: Inspection 
VISUAL 
Check surface of disc rotor for uneven wear, cracks, and serious damage. Replace as necessary.
RUNOUT 
1) Attach disc rotor to wheel hub using wheel nuts at two or more positions.
2) Inspect runout using a dial gauge placed at 10 mm (0.39 in) inside the disc edge.
NOTE:
Before measuring, make sure that wheel bearing axial end play is within the specification.
3) When runout exceeds limit value, displace mounting positions of disc rotor by one hole. And then find a position of the minimum value for runout.
4) If runout is outside the specified value after performing the above operation, turn disc rotor using Tool.
Tool number: 38-PFM90.5 ( - )
THICKNESS 
Check the thickness of the disc rotor using a micrometer. Replace disc rotor if thickness is less then the repair limit thickness.