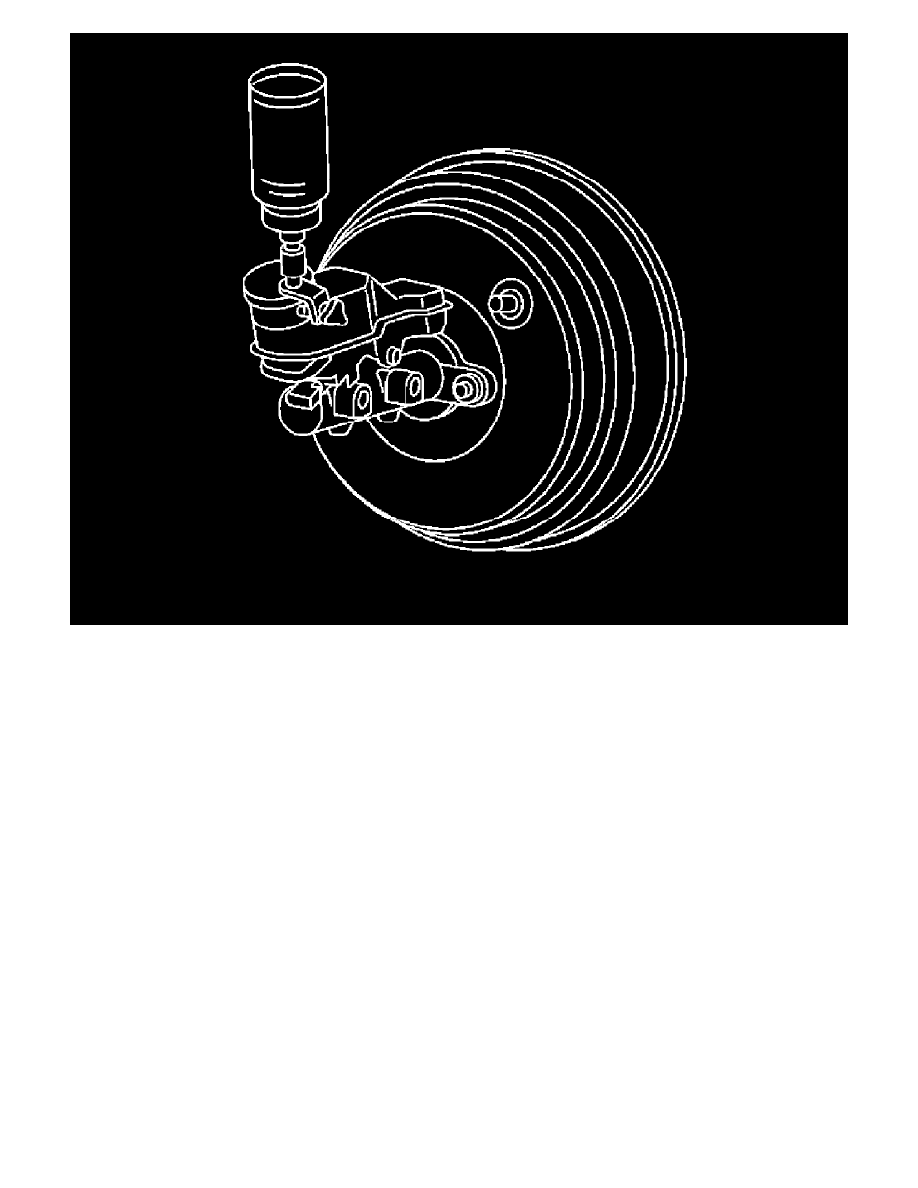 5) Rest foot on brake pedal. Loosen bleed valve. Slowly depress brake pedal until it stops. Tighten bleed valve. Release brake pedal. Repeat the
process a few times, then pause to add new brake fluid to master cylinder. Continue until the new brake fluid flows out of the bleed valve.
Bleed the air out of the brake hydraulic system.