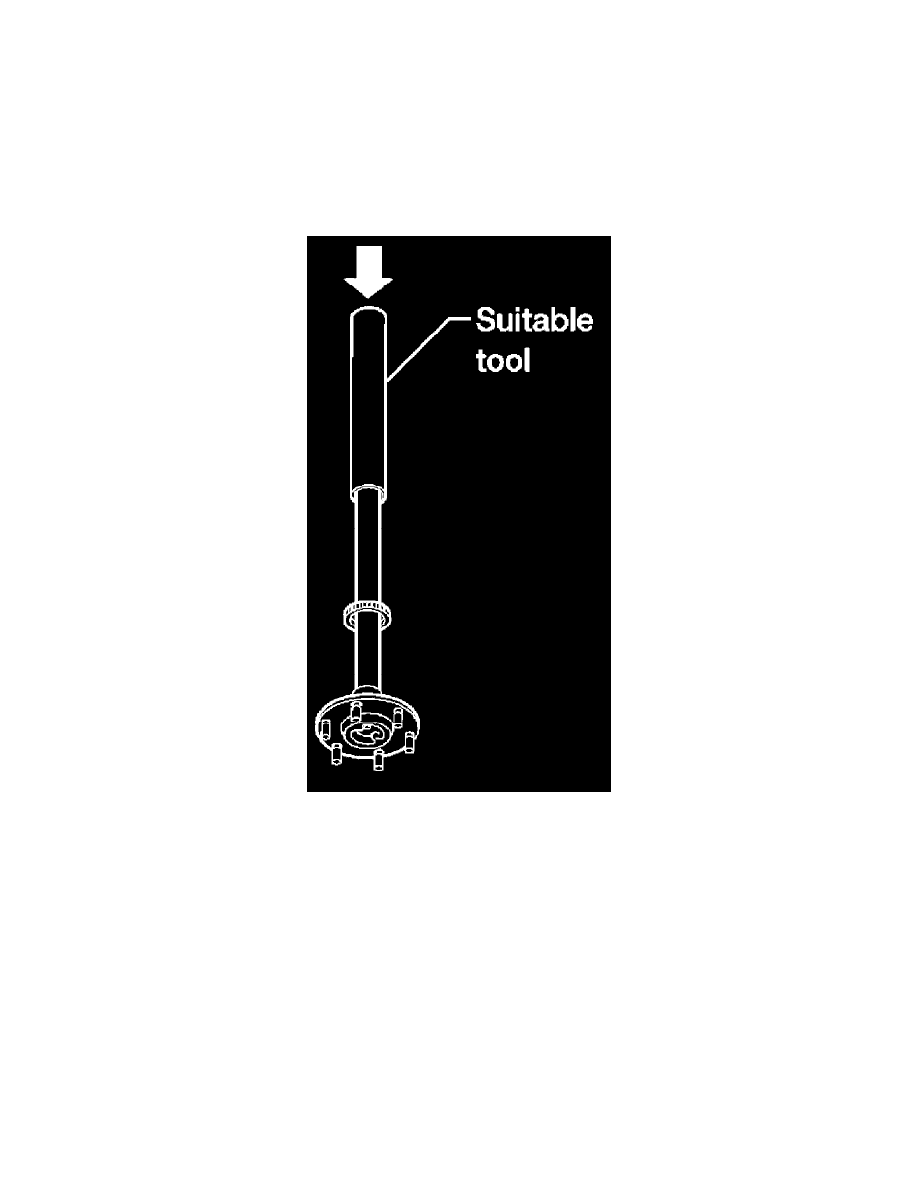 It is necessary to disassemble the rear axle to replace the sensor rotor. Perform the axle shaft assembly removal procedure to replace sensor rotor.
REAR (M226) 
Removal 
1) Remove the axle shaft assembly.
2) Pull the sensor rotor off of the axle shaft using Tool and a suitable press.
Tool number: ST30031000 ( - )
Installation 
1) Install the new sensor rotor on the axle shaft using a suitable length steel tube and a press. Make sure the sensor rotor is fully seated.
CAUTION:
Do not reuse the old sensor rotor. 
2) Install the axle shaft assembly.
CAUTION:
Do not reuse the axle oil seal. The axle oil seal must be replaced every time the axle shaft assembly is removed from the axle shaft
housing.