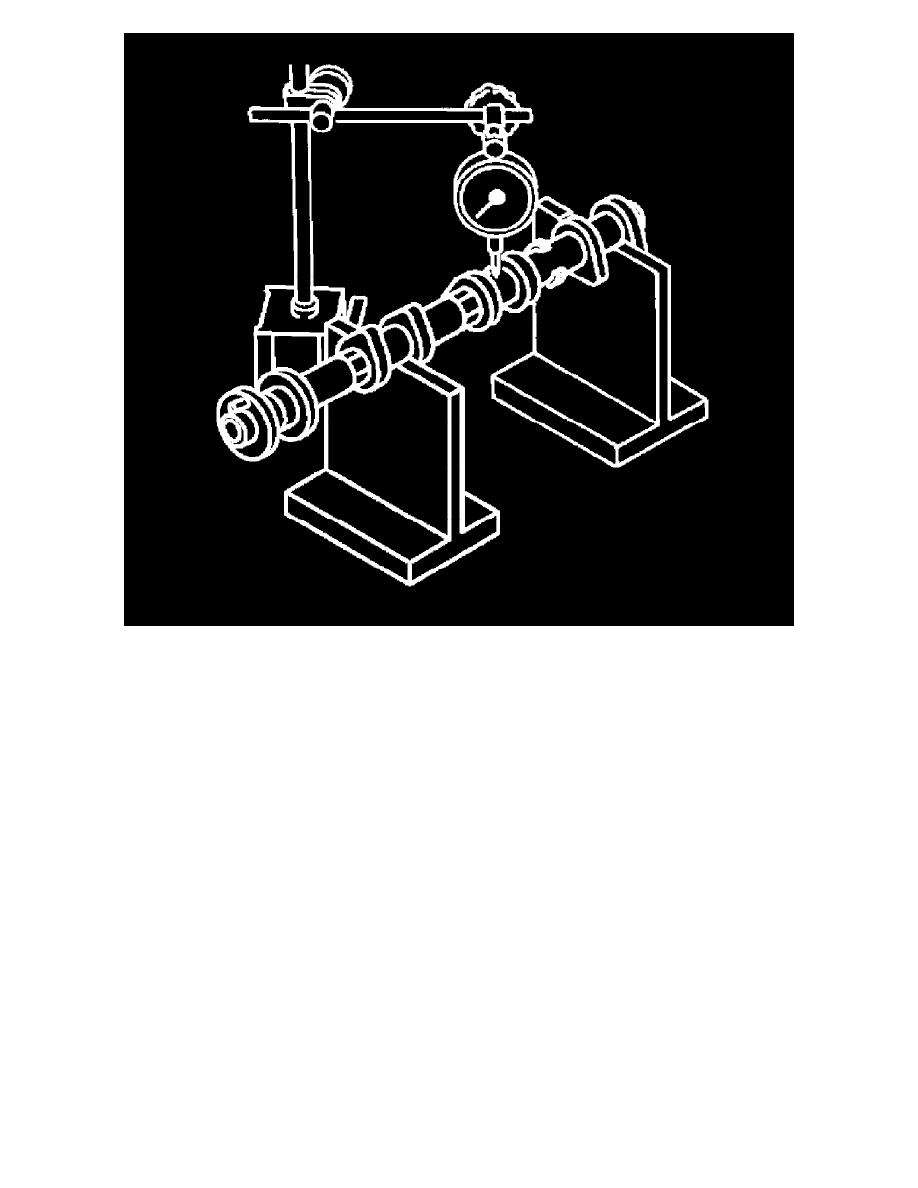 CAUTION:
Do not support journal No. 1 (on the side of camshaft sprocket) because it has a different diameter from the other three locations.
2) Set dial indicator vertically to No. 3 journal.
3) Turn camshaft to one direction with hands, and measure the camshaft runout on dial indicator. (Total indicator reading)
Standard: Less than 0.02 mm (0.0008 in)
Limit: 0.05 mm (0.0020 in)
4) If it exceeds the limit, replace camshaft.
Camshaft Cam Height
1) Measure the camshaft cam height with micrometer.