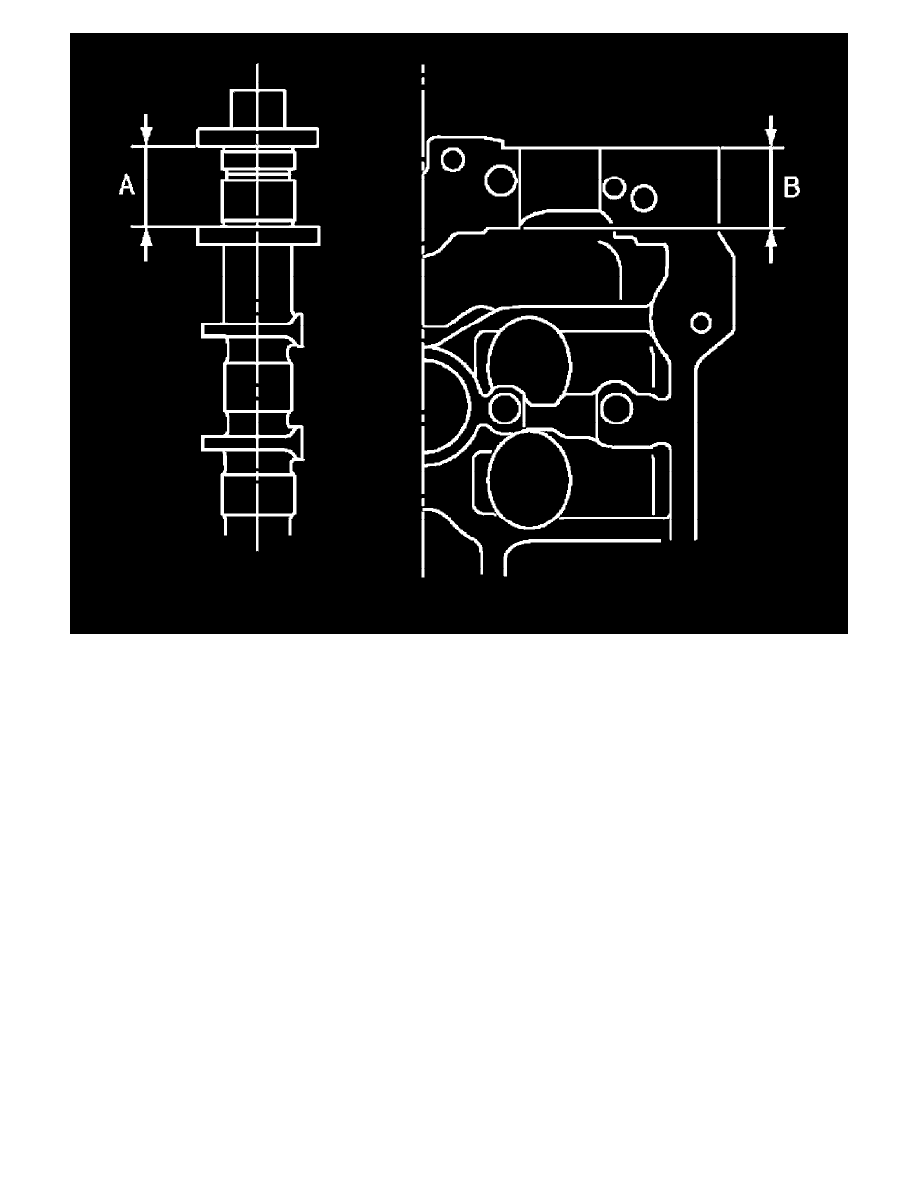 -
Dimension "A" for camshaft No. 1 journal
Standard: 27.500 - 27.548 mm (1.0827 - 1.0846 in)
-
Dimension "B" for cylinder head No. 1 journal bearing
Standard: 27.360 - 27.385 mm (1.0772 - 1.0781 in)
^
Following the standards above, replace camshaft and/or cylinder head.
Camshaft Sprocket Runout
1) Put V-block on precise flat table, and support No. 2 and 4 journal of camshaft.
CAUTION:
Do not support journal No. 1 (on the side of camshaft sprocket) because it has a different diameter from the other three locations.
2) Measure the camshaft sprocket runout with dial indicator. (Total indicator reading)