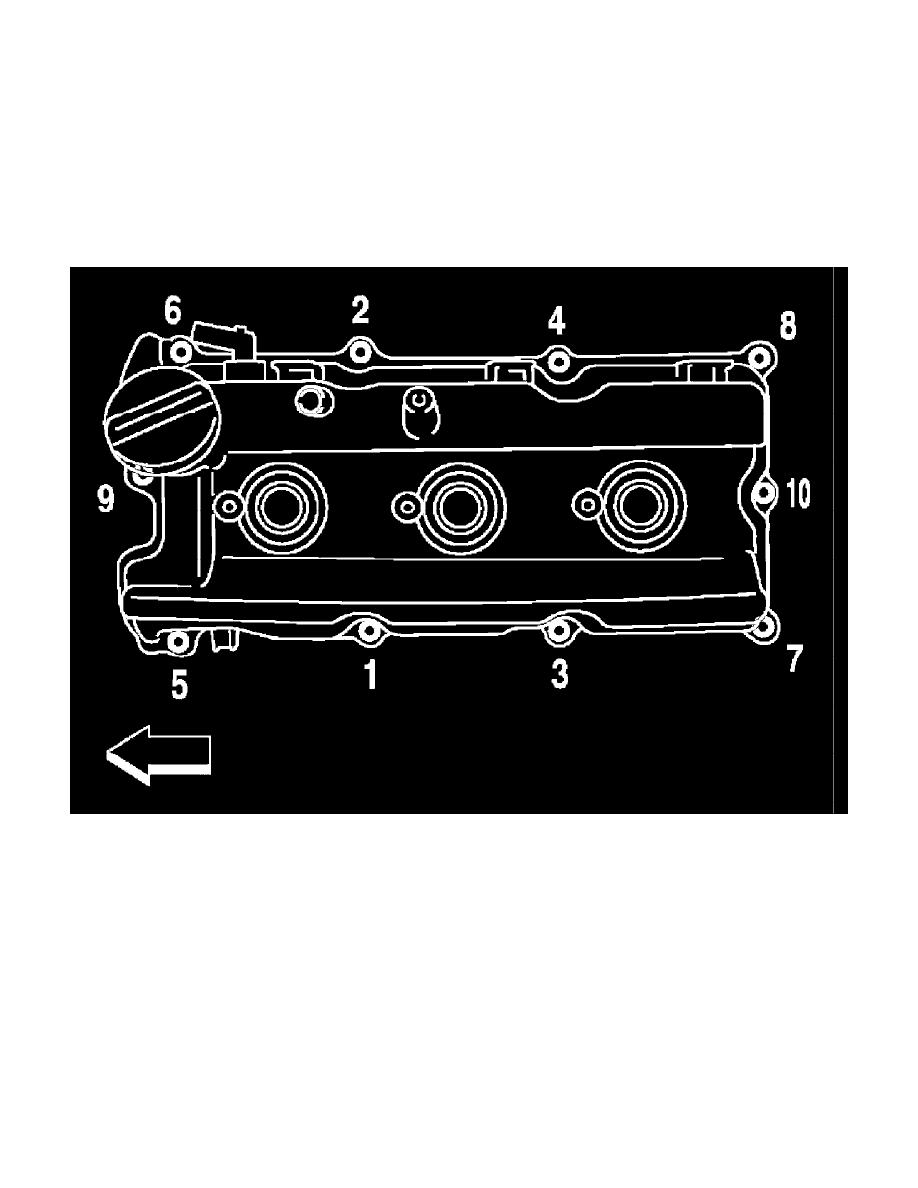 Valve Cover: Service and Repair
Rocker Cover: Removal and Installation
Rocker Cover: Removal and Installation
REMOVAL (LH)
1) Remove the engine room cover using power tool. 
2) Separate engine harness removing their brackets from rocker covers.
3) Remove harness bracket from cylinder head, if necessary.
4) Remove ignition coils. 
5) Remove PCV hoses from rocker covers.
6) Remove oil filler cap from rocker cover (LH), if necessary.
7) Remove the rocker cover bolts using power tool in reverse order as shown.
8) Remove rocker cover gaskets from rocker covers.
9) Use scraper to remove all traces of liquid gasket from cylinder head and camshaft bracket (No. 1).
CAUTION:
Do not scratch or damage the mating surface when cleaning off old liquid gasket.
INSTALLATION (LH)
1) Apply liquid gasket using Tool to joint of rocker cover, cylinder head and camshaft bracket (No. 1) as follows: