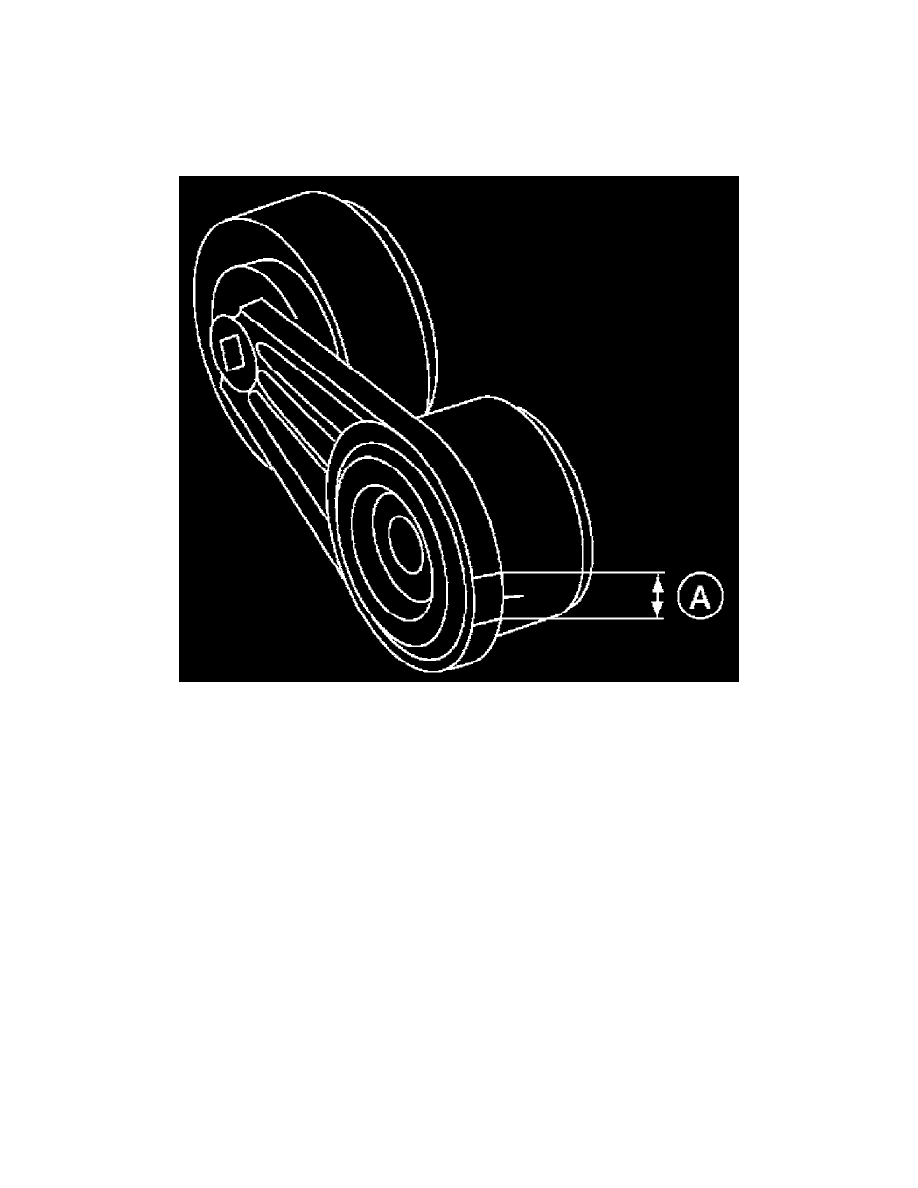 Drive Belt: Testing and Inspection
Checking Drive Belts [VQ40DE]
WARNING:  Be sure to perform when the engine is stopped.
1. Remove air duct and resonator assembly when inspecting drive belt.
2. Make sure that the auto tensioner indicator is within the allowable working range (A) as shown.
3. Visually check entire belt for wear, damage or cracks.
4. If the indicator is out of allowable working range or drive belt is damaged, replace the drive belt.