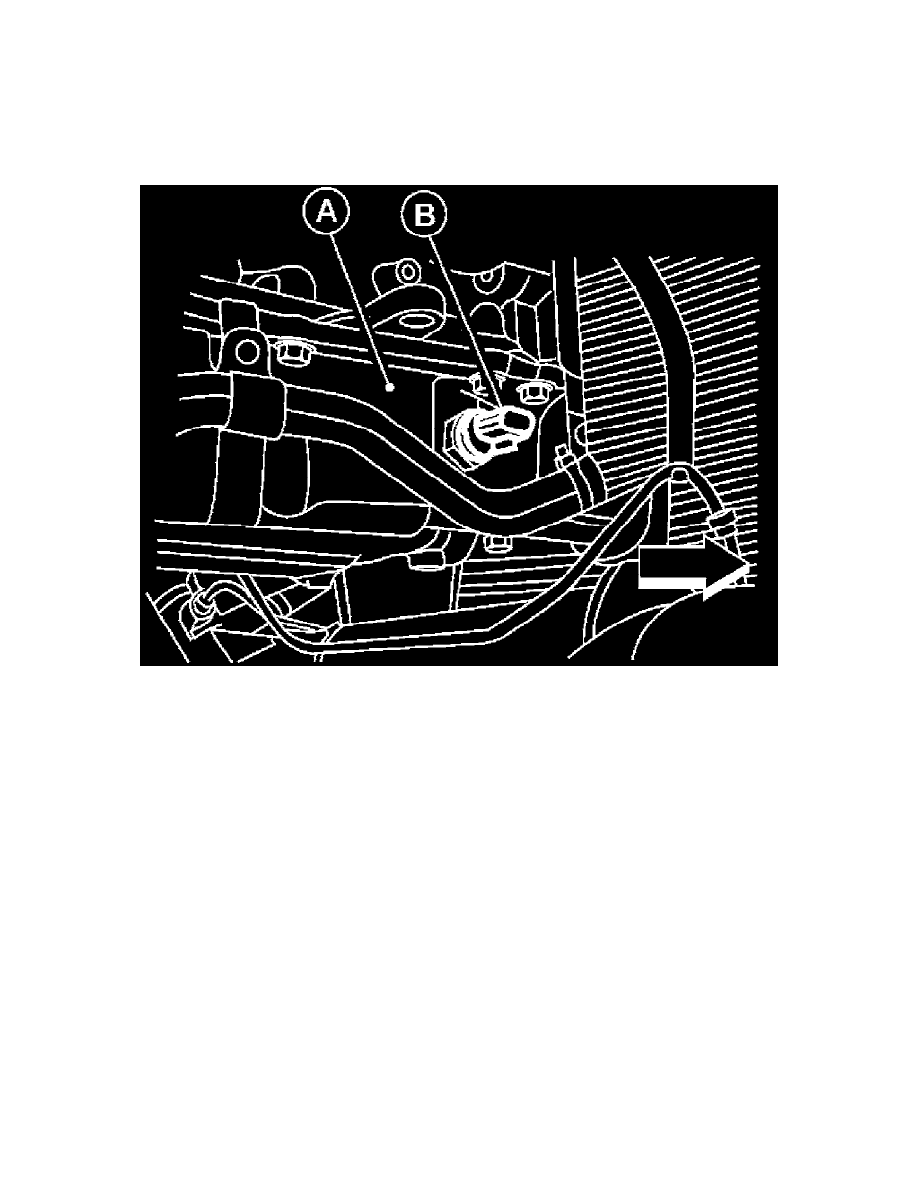 WARNING:
-
Be careful not to burn yourself, as the engine and engine oil may be hot.
-
Put the selector lever in the Park (P) position (A/T models) or Neutral position (M/T models), and apply parking brake securely.
1. Check engine oil level. Refer to [Engine Oil Inspection [VQ40DE]].
2. Remove engine undercover using power tool.
3. Disconnect the oil pressure switch (B) harness connector.
-
A: Oil pan (upper)
-
-->: Front
4. Remove the oil pressure switch (B).
CAUTION:  Do not drop or shock oil pressure switch.
5. Install Tools.