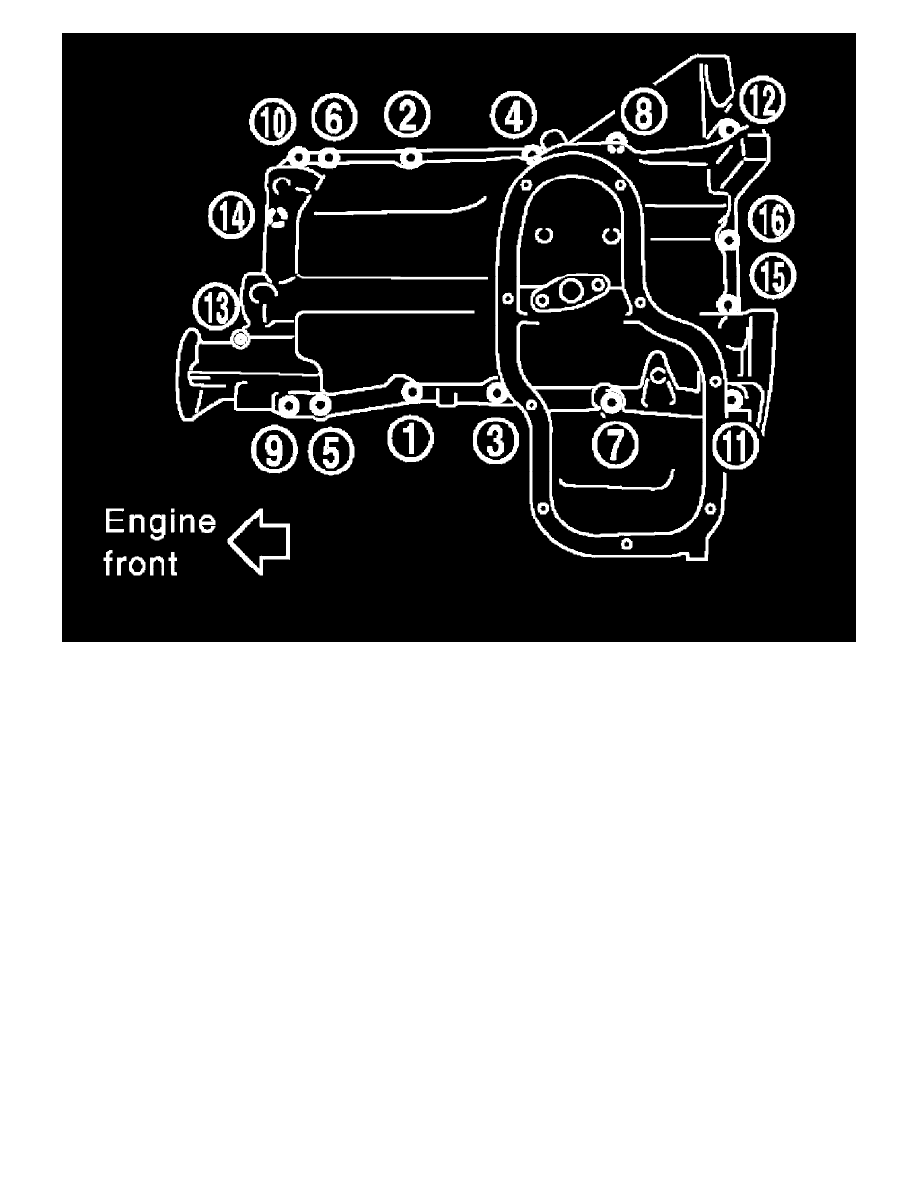 ^
There are two types of bolts.
M8 x 100 mm (3.97 in) :7, 11, 12, 13 in)
M8 x 25 mm (0.98 in) :Except the above
e) Tighten transmission joint bolts. 
2) Install oil strainer to oil pan (upper).
3) Installation of the remaining components is in the reverse order of removal.
INSPECTION AFTER INSTALLATION
1) Check engine oil level and adjust as needed. 
2) Start engine, and check for leaks of engine oil.
3) Stop engine and wait for 10 minutes.
4) Check engine oil level again.