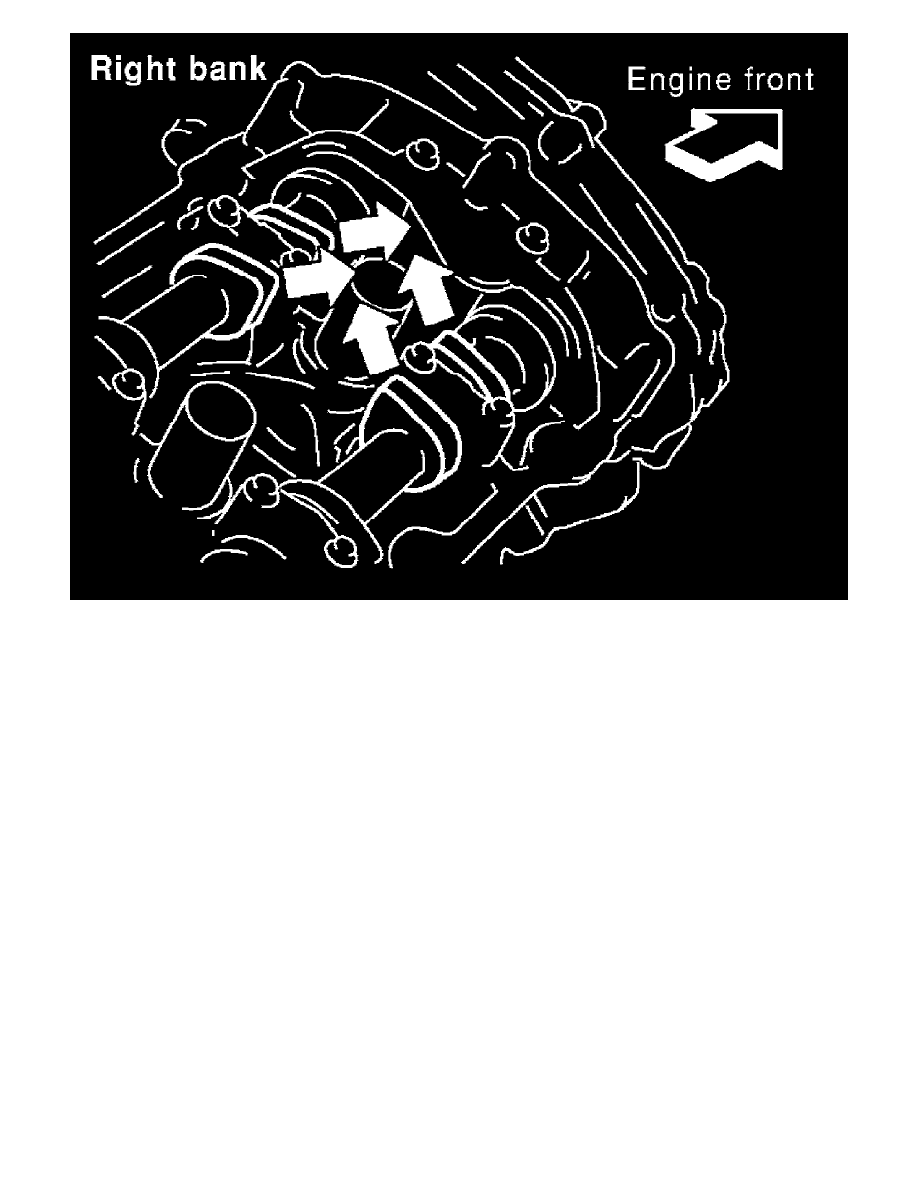 ^
If not, turn crankshaft one revolution (360 degrees) and align as shown.
NOTE:
When only timing chain (primary) is removed, rocker cover does not need to be removed. To make sure that No. 1 cylinder is at its
compression TDC, remove front timing chain case first. Then check mating marks on camshaft sprockets. 
16) Remove crankshaft pulley as follows:
a) Remove starter motor and set Tool.