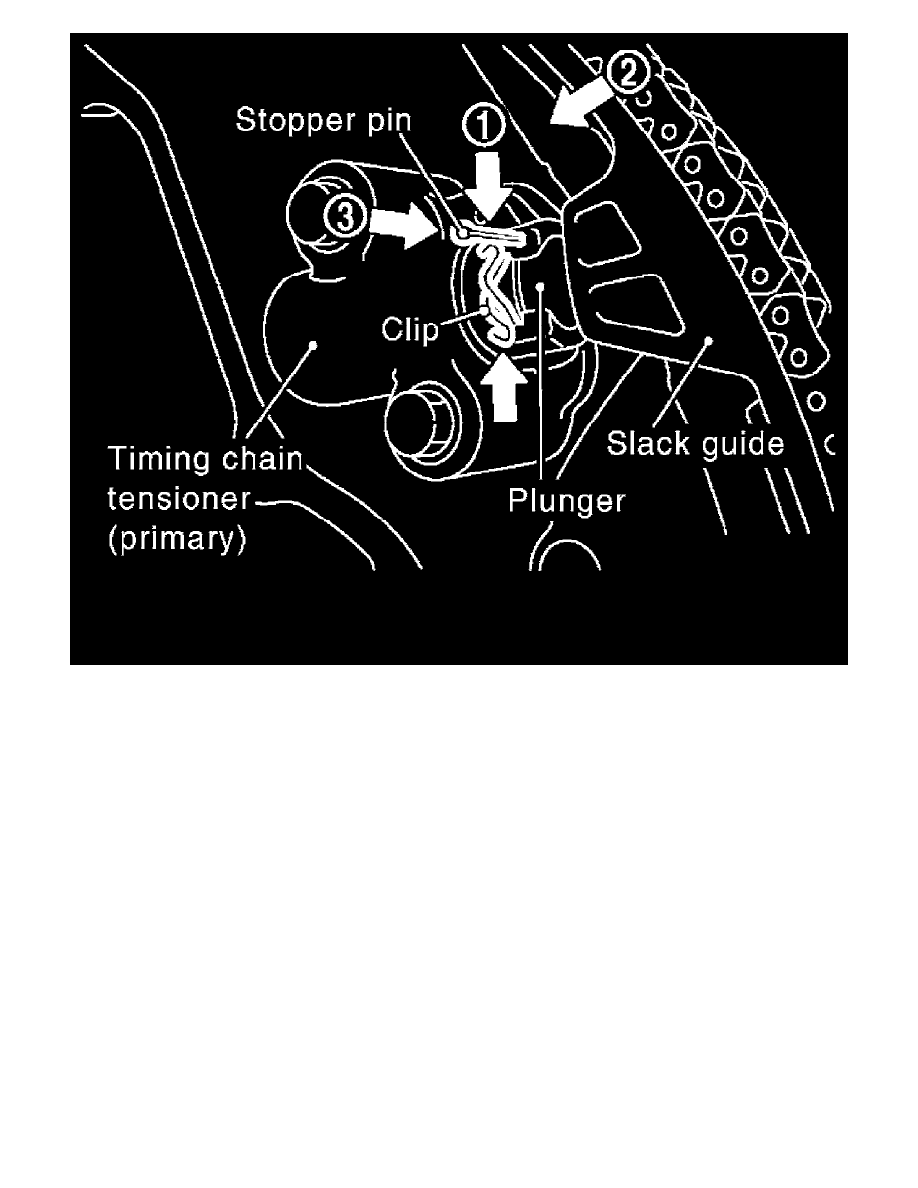 b) Insert plunger into tensioner body by pressing slack guide (2).
c) Keep slack guide pressed and hold plunger in by pushing stopper pin through the tensioner body hole and plunger groove (3).
d) Remove bolts and remove timing chain tensioner (primary).
25 Remove internal chain guide, tension guide and slack guide.