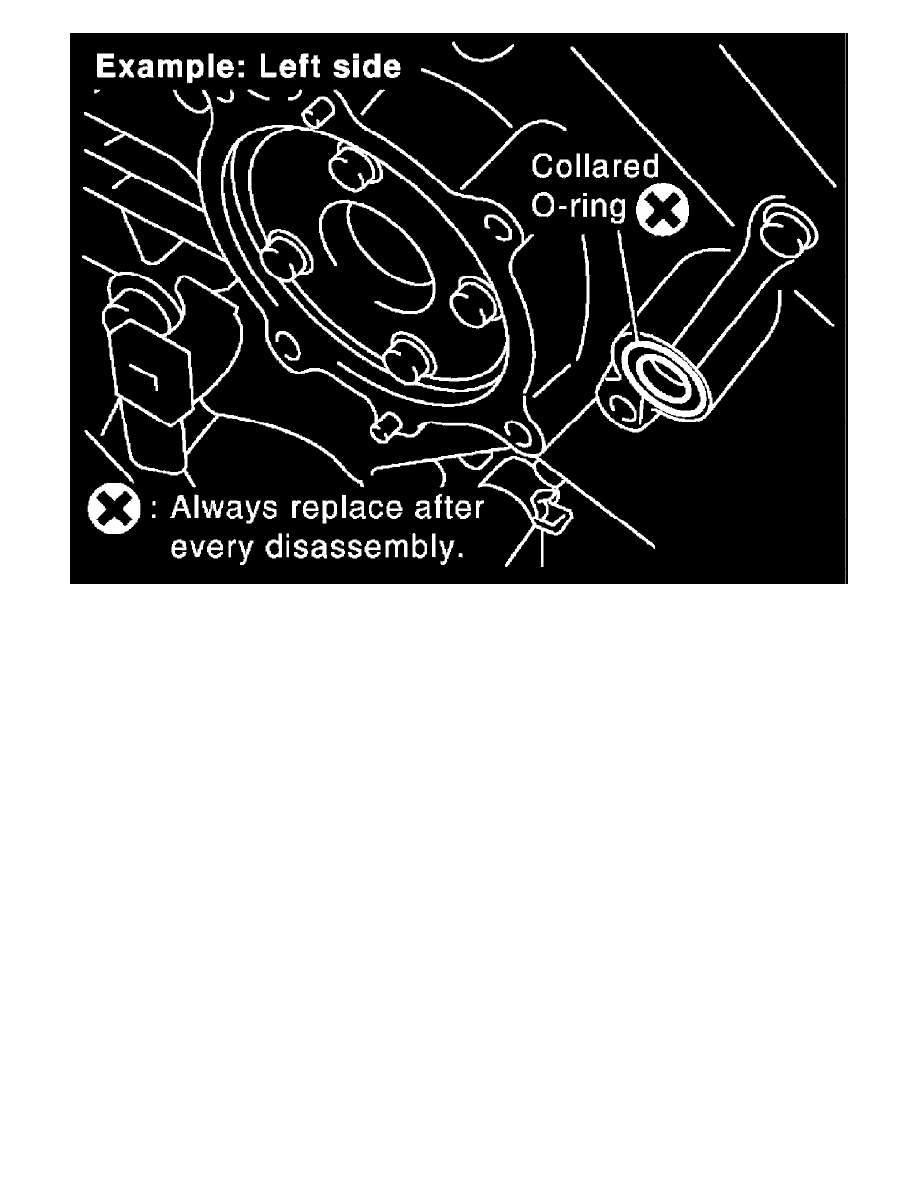 14) Remove rocker covers (right and left banks). 
NOTE:
When only timing chain (primary) is removed, rocker cover does not need to be removed.
15) Obtain No. 1 cylinder at TDC of its compression stroke as follows:
NOTE:
When timing chain is not removed/installed, this step is not required.
a) Rotate crankshaft pulley clockwise to align timing mark (A) (grooved line without color) with timing indicator (B).