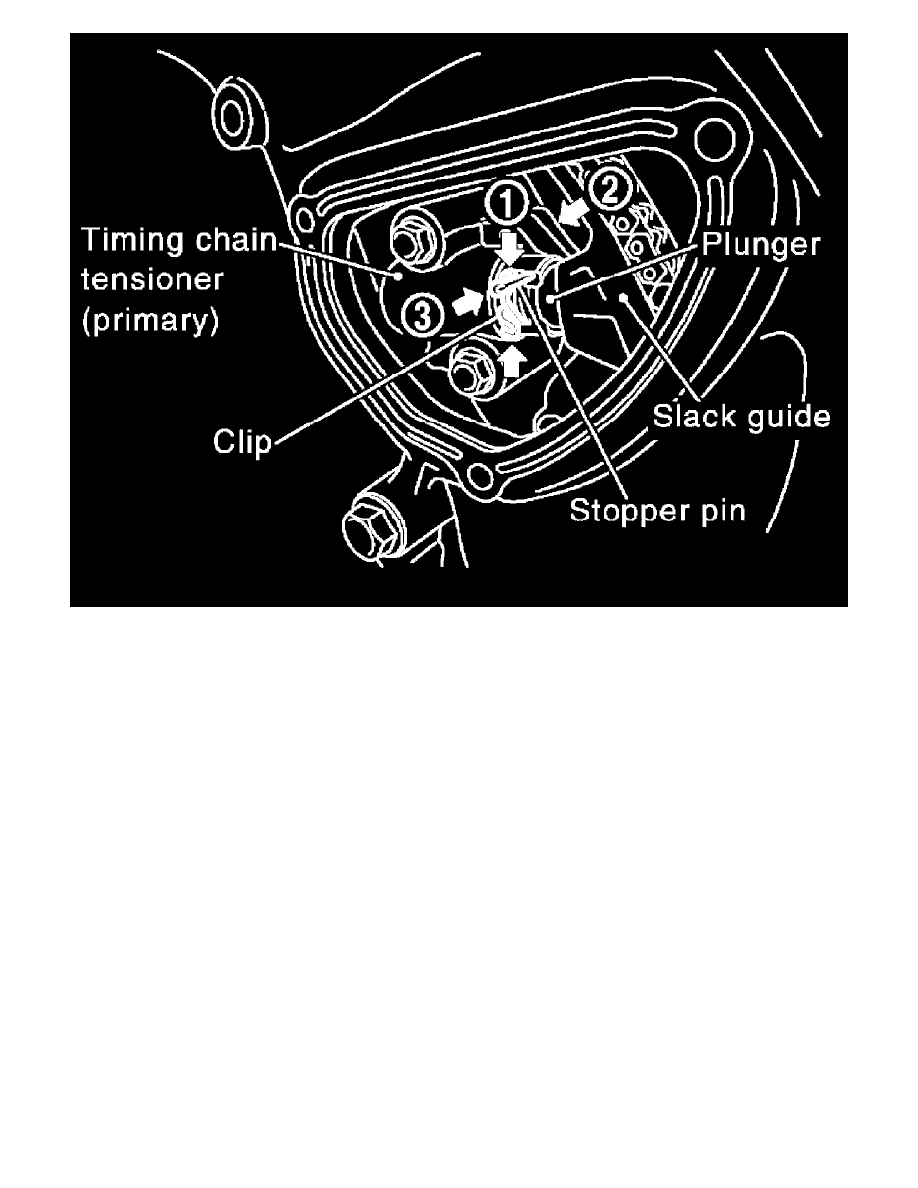 b) Insert plunger into tensioner body by pressing slack guide (2).
c) Keep slack guide pressed and hold plunger in by pushing stopper pin through the tensioner body hole and plunger groove (3).
d) Turn crankshaft pulley clockwise so that timing chain on the timing chain tensioner (primary) side is loose.