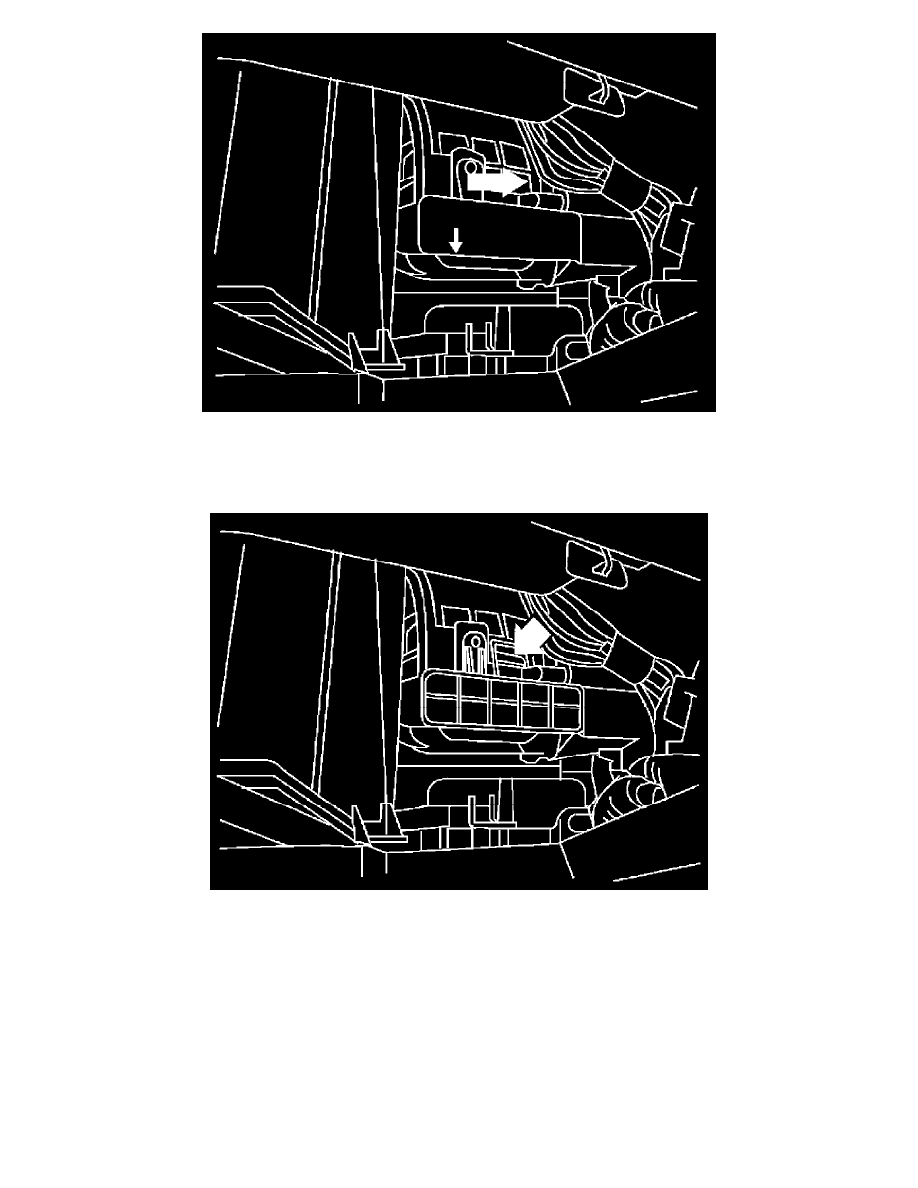 NOTE:  The in-cabin microfilters are marked with air flow arrows. The end of the microfilter with the arrow should face the rear of the vehicle.
The arrows should point downward.
5. Install the in-cabin microfilter cover, make sure the tab is locked in place as shown.
6. Close the lower glove box completely.