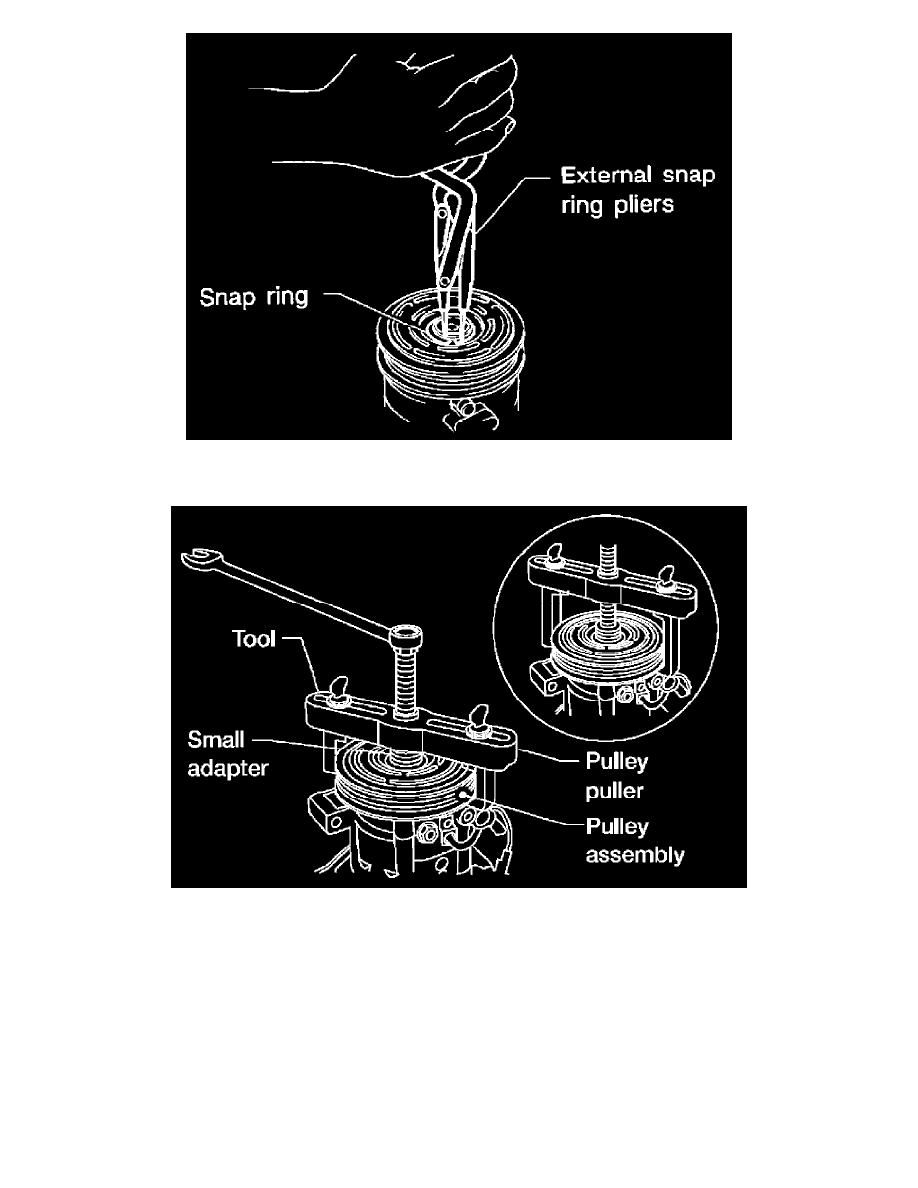 5. Remove the pulley using Tool with a small adapter. Position the small adapter on the end of the drive shaft and the center of the puller on the small
adapter.
Tool number : KV99233130 (J-29884)
CAUTION:  To prevent deformation of the pulley groove, the puller claws should be hooked under the pulley groove and not into the
pulley groove.
6. Remove the magnet coil harness clip using a screwdriver, remove the three magnet coil fixing screws and remove the magnet coil.