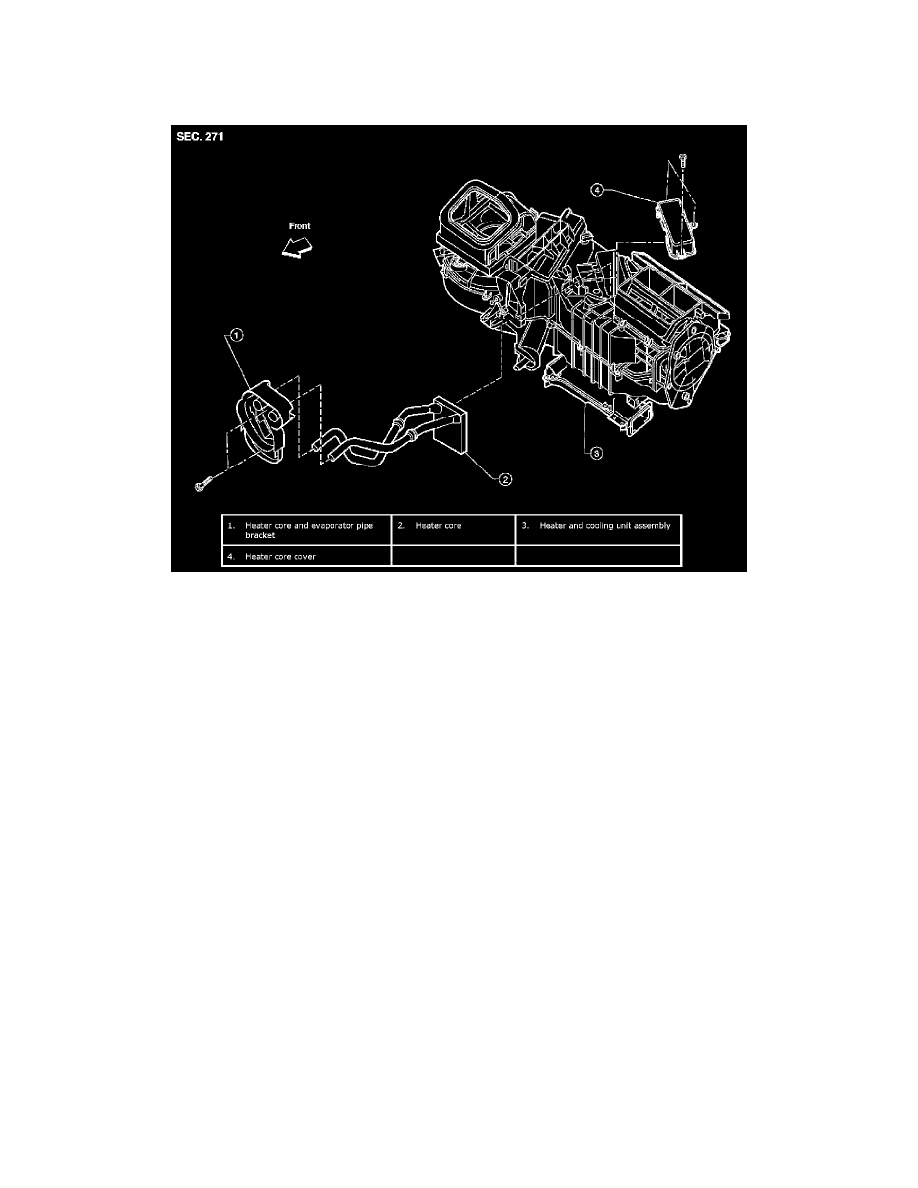 Heater Core: Service and Repair
Heater Core: Component
Heater and Cooling Unit Assembly
Heater Core: Removal and Installation
REMOVAL
1. Remove the heater and cooling unit assembly. Refer to [Heater & Cooling Unit Assembly: Component].
2. Remove the three screws and remove the heater core cover.
3. Remove the heater core and evaporator pipe bracket.
4. Remove the heater core.
NOTE:  If the in-cabin microfilters are contaminated from coolant leaking from the heater core, replace the in-cabin microfilters with new ones
before installing the new heater core.
INSTALLATION
Installation is in the reverse order of removal.