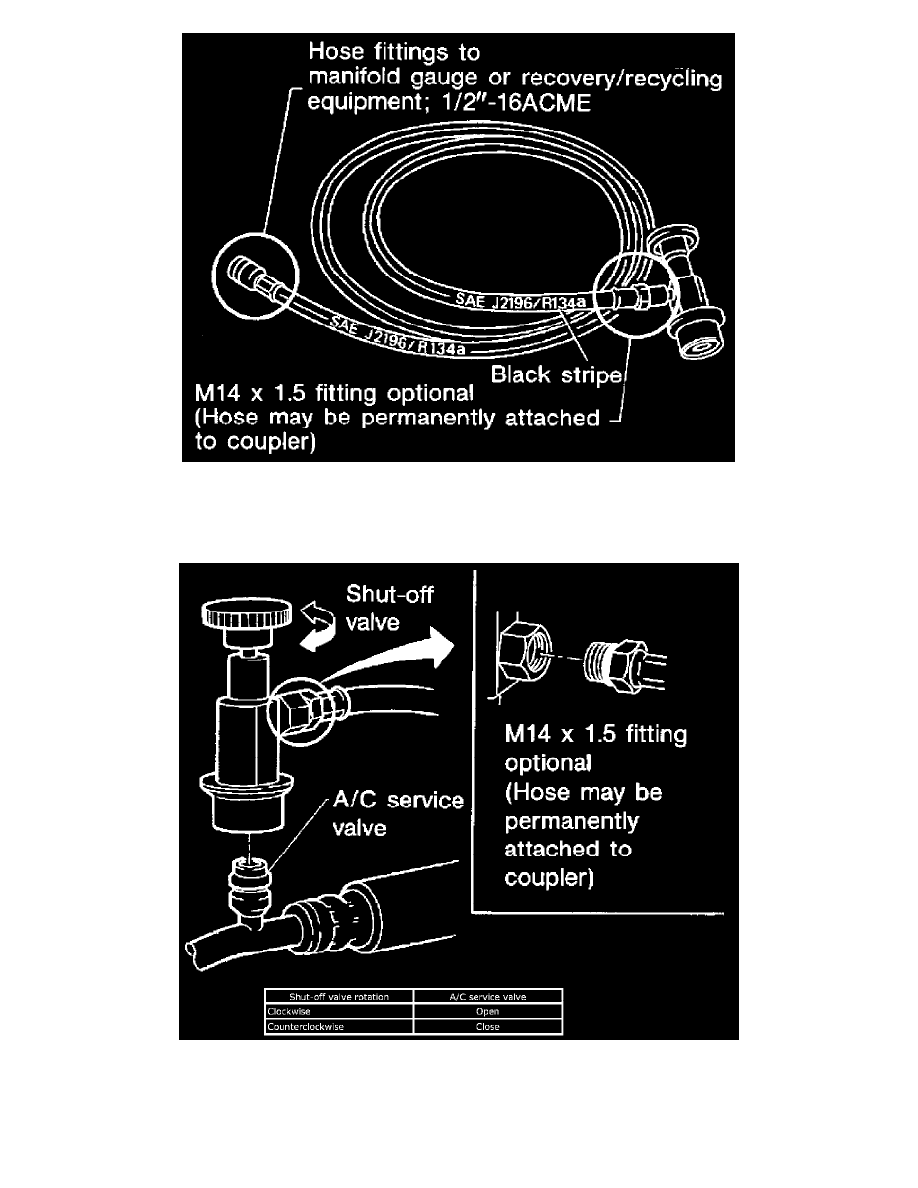 SERVICE COUPLERS
Never attempt to connect HFC-134a (R-134a) service couplers to a CFC-12 (R-12) A/C system. The HFC-134a (R-134a) couplers will not properly
connect to the CFC-12 (R-12) system. If an improper connection is attempted, discharging and contamination may occur.
REFRIGERANT WEIGHT SCALE
Verify that no refrigerant other than HFC134a (R-134a) and specified oils have been used with the scale. If the scale controls refrigerant flow
electronically, the hose fitting must be 1/2"-16 ACME.