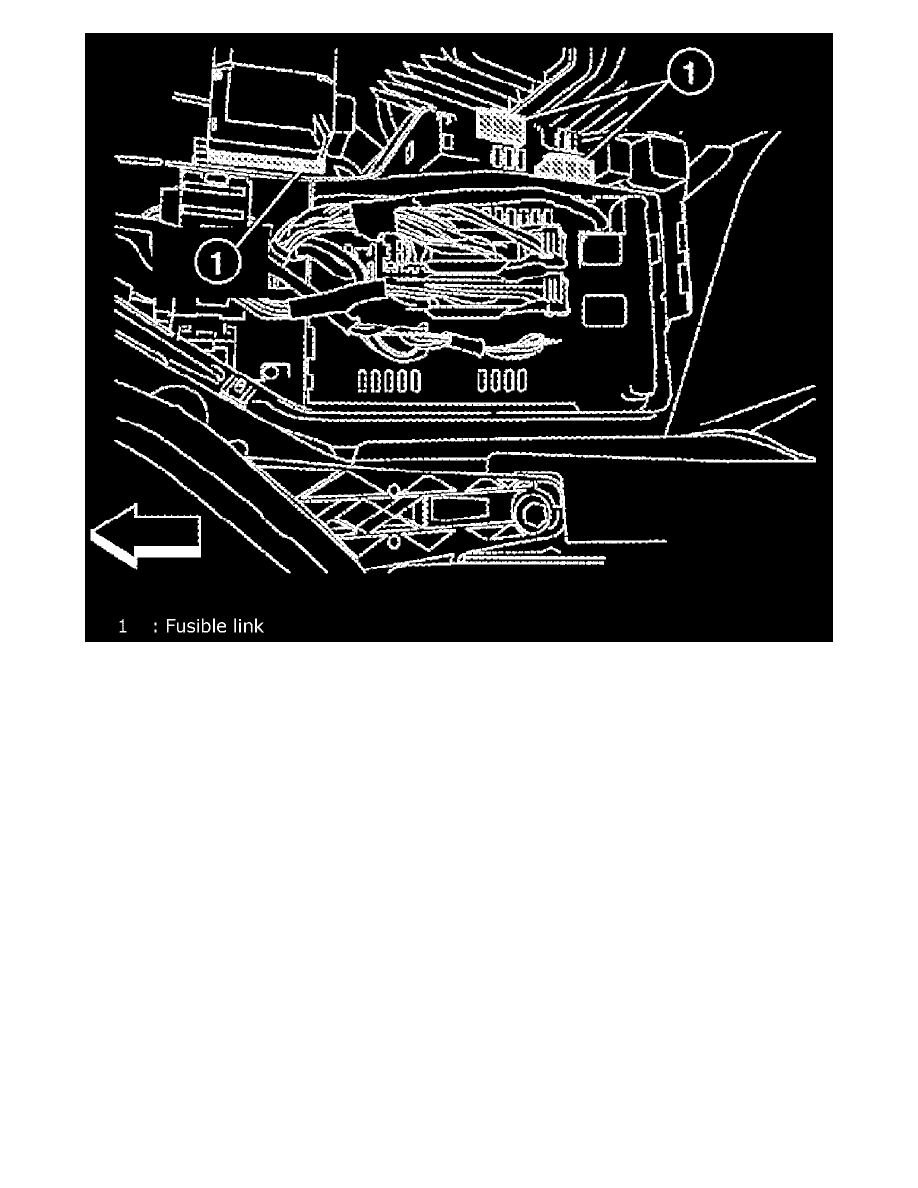 CAUTION:
-
If fusible link should melt, it is possible that critical circuit (power supply or large current carrying circuit) is shorted. In such a case,
carefully check and eliminate cause of malfunction.
-
Never wrap outside of fusible link with vinyl tape. Important: Never let fusible link touch any other wiring harness, vinyl or rubber parts.
Harness Connector Description
Harness Connector: Description
HARNESS CONNECTOR (TAB-LOCKING TYPE)
-
The tab-locking type connectors help prevent accidental looseness or disconnection.
-
The tab-locking type connectors are disconnected by pushing or lifting the locking tab(s).
Refer to the figure below.
Refer to the next diagram for description of the slide-locking type connector.
CAUTION:  Do not pull the harness or wires when disconnecting the connector.
[Example]