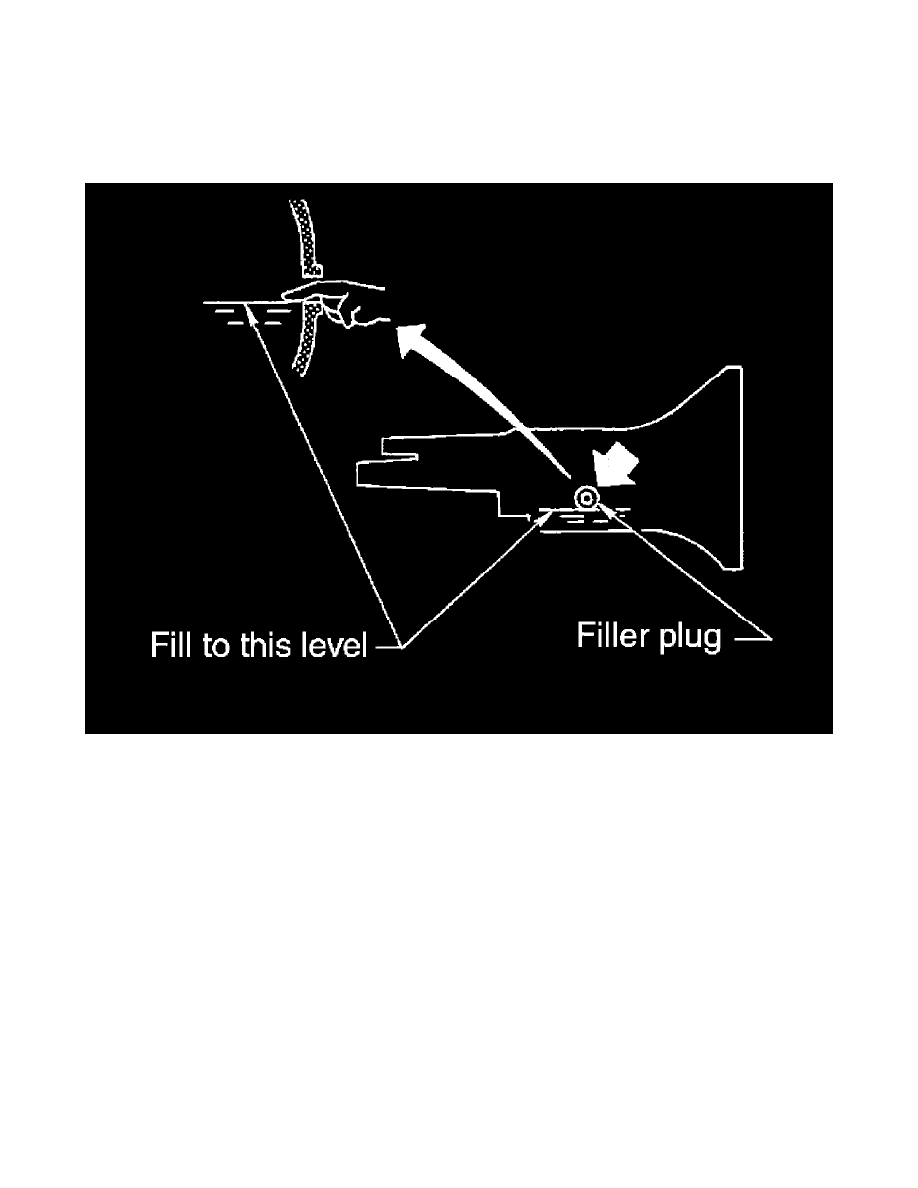 Fluid - M/T: Testing and Inspection
FS5R30A Type
M/T Oil Checking [FSSR30A]
OIL LEAKAGE AND OIL LEVEL
1. Make sure that oil is not leaking from the transmission or around it. 
2. Check oil level from the filler plug hole as shown.
CAUTION:
Do not start engine while checking oil level.
3. Set a gasket on the filler plug and install it to the transmission. Tighten the filler plug to the specified torque. 
CAUTION:
Do not reuse gasket.