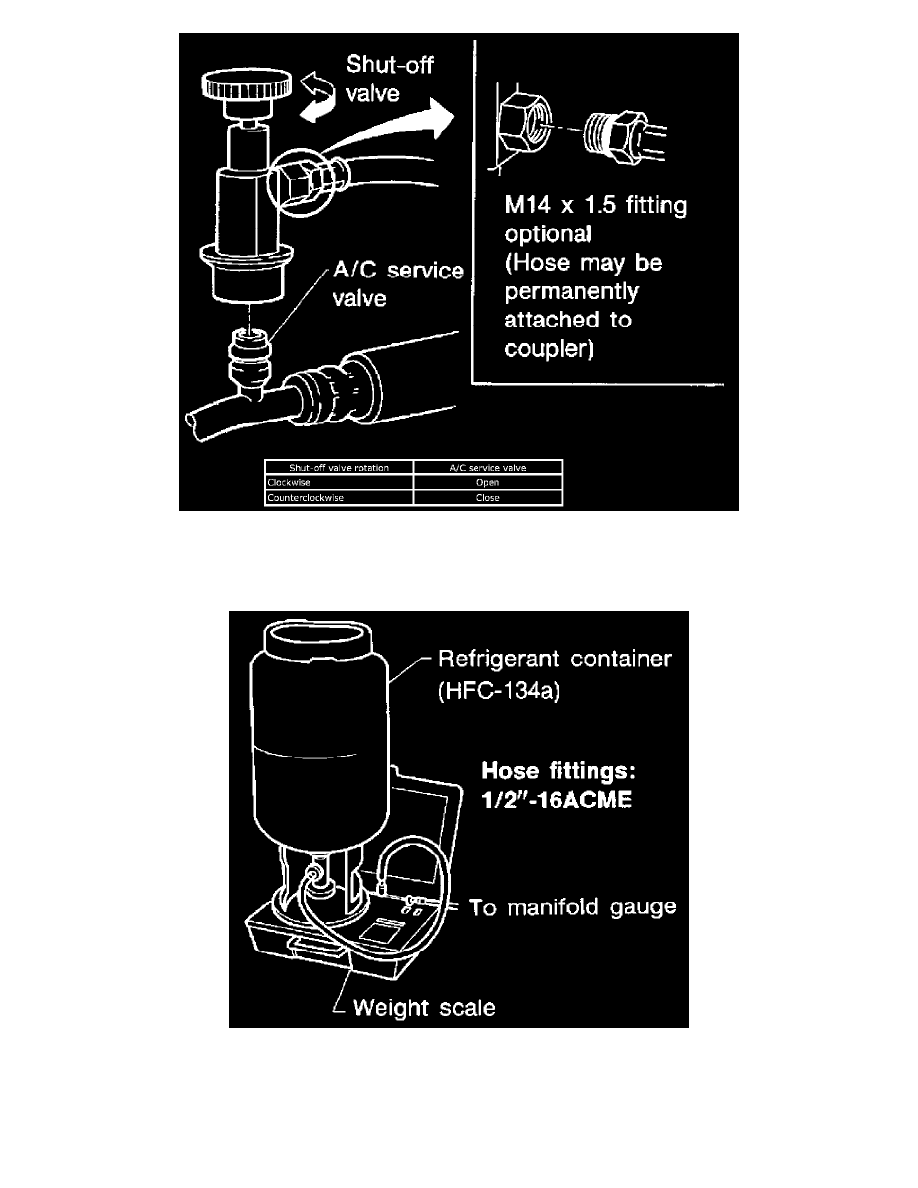 REFRIGERANT WEIGHT SCALE
Verify that no refrigerant other than HFC134a (R-134a) and specified oils have been used with the scale. If the scale controls refrigerant flow
electronically, the hose fitting must be 1/2"-16 ACME.
CHARGING CYLINDER
Using a charging cylinder is not recommended. Refrigerant may be vented into air from cylinder's top valve when filling the cylinder with refrigerant.
Also, the accuracy of the cylinder is generally less than that of an electronic scale or of quality recycle/recharge equipment.
Electrical Leak Detector