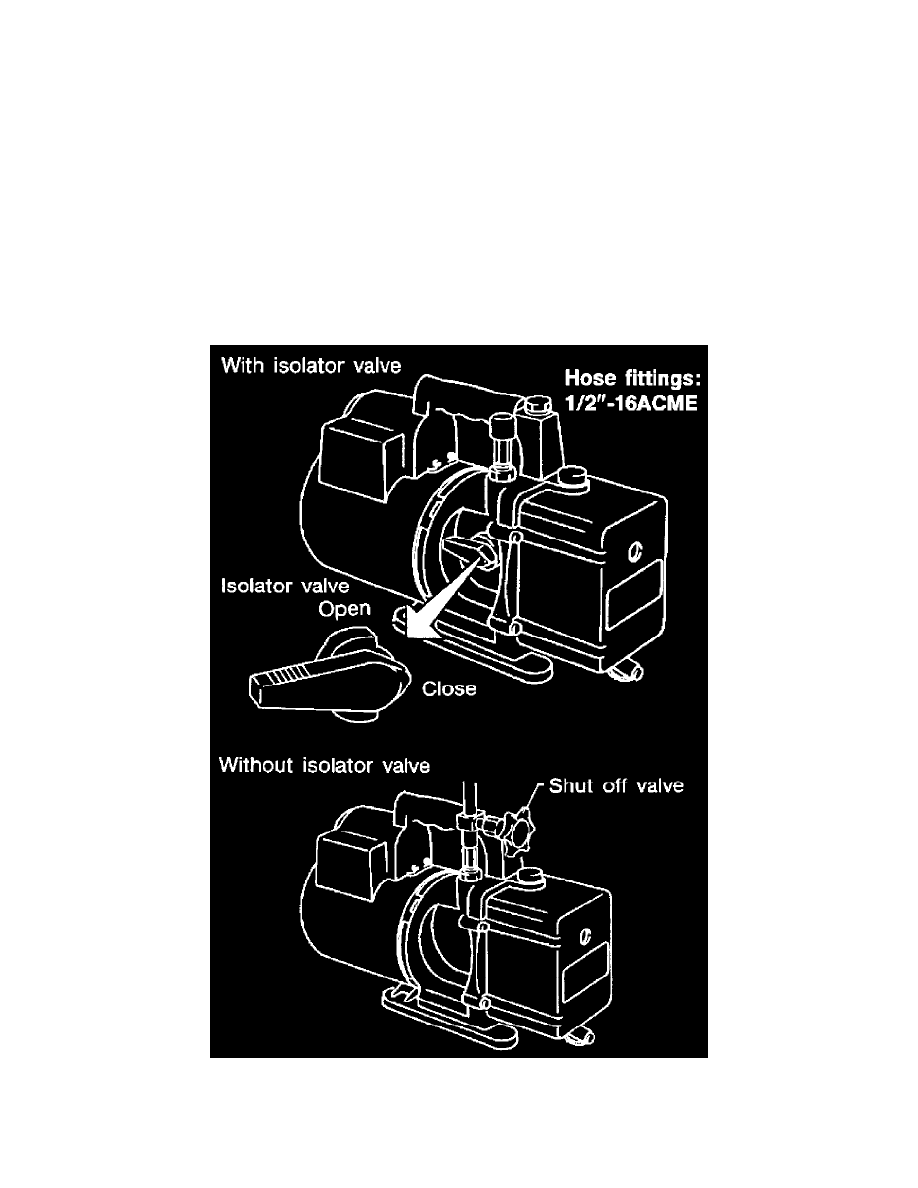 Refrigerant: Vehicle Damage Warnings
Precaution for Service Equipment
RECOVERY/RECYCLING EQUIPMENT
Follow the manufacturer's instructions for machine operation and machine maintenance. Never introduce any refrigerant other than that specified into the
machine.
ELECTRONIC LEAK DETECTOR
Follow the manufacturer's instructions for tester operation and tester maintenance.
VACUUM PUMP
The oil contained inside the vacuum pump is not compatible with the specified oil for HFC-134a (R-134a) A/C systems. The vent side of the vacuum
pump is exposed to atmospheric pressure so the vacuum pump oil may migrate out of the pump into the service hose. This is possible when the pump is
switched off after evacuation (vacuuming) and hose is connected to it.
To prevent this migration, use a manual valve situated near the hose-to-pump connection, as follows.
-
Usually vacuum pumps have a manual isolator valve as part of the pump. Close this valve to isolate the service hose from the pump.
-
For pumps without an isolator, use a hose equipped with a manual shut-off valve near the pump end. Close the valve to isolate the hose from the
pump.