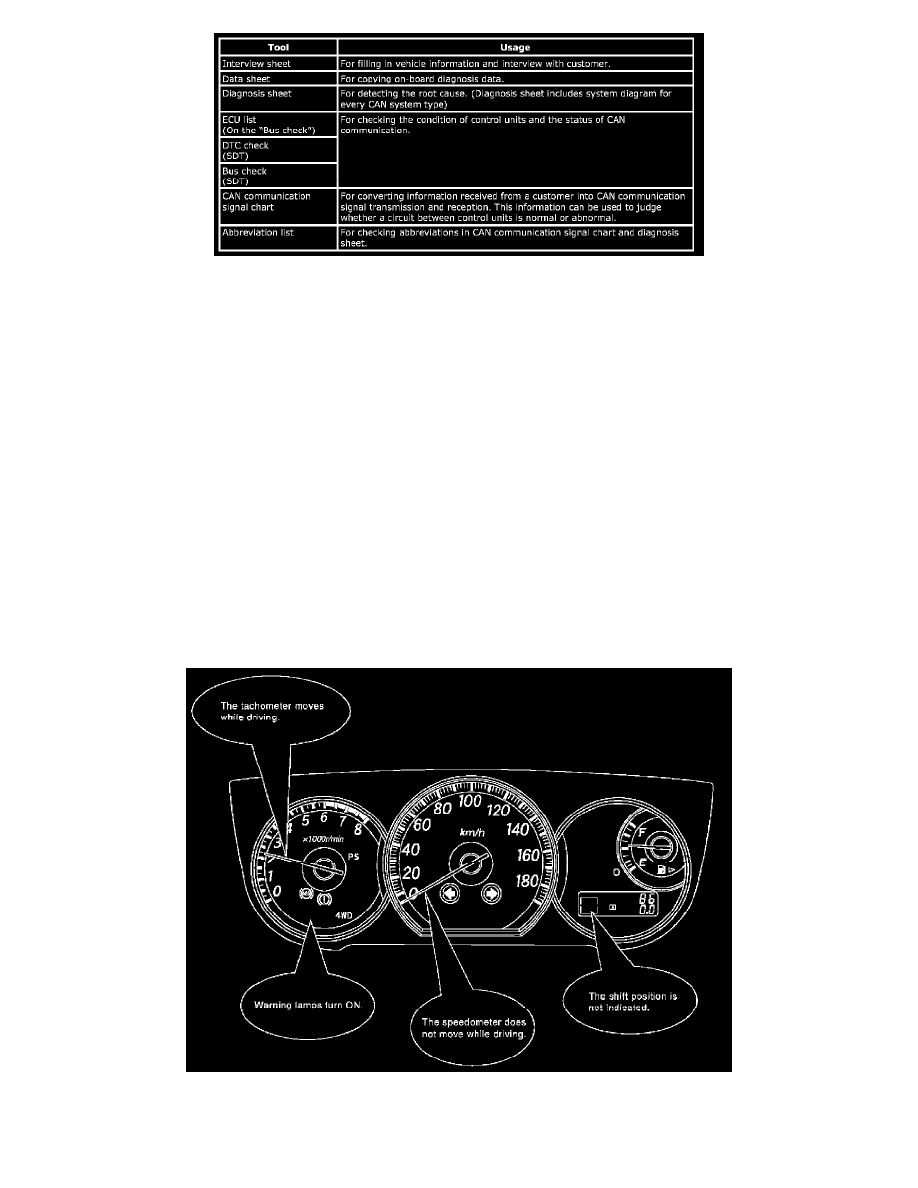 Trouble Diagnosis Procedure
Trouble Diagnosis Procedure
INTERVIEW WITH CUSTOMER
Interview with the customer is important to detect the root cause of CAN communication system errors and to understand vehicle condition and
symptoms for proper trouble diagnosis.
Points in interview
-
What: Parts name, system name
-
When: Date, Frequency
-
Where: Road condition, Place
-
In what condition: Driving condition/environment
-
Result: Symptom
NOTE:
-
Check normal units as well as error symptoms.
-
Example: Circuit between ECM and the combination meter is judged normal if the customer indicates tachometer functions normally.
-
When a CAN communication system error is present, multiple control units may malfunction or go into fail-safe mode.
-
Indication of the combination meter is important to detect the root cause because it is the most obvious to the customer, and it performs CAN
communication with many units.
INSPECTION OF VEHICLE CONDITION
-
Check whether or not "U1000" or "U1001" is indicated on "DTC check" by SDT.