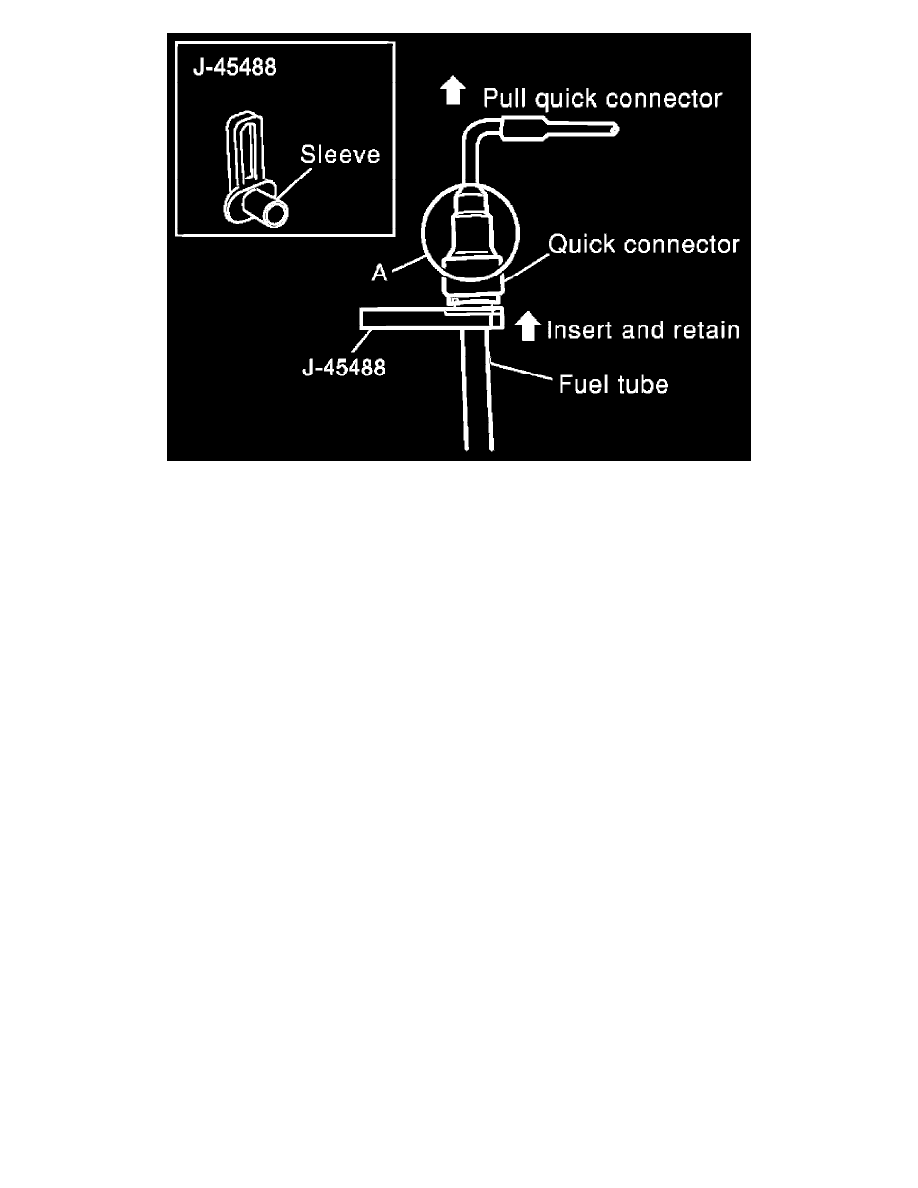 Tool number : -(J-45488)
c. Insert Tool into quick connector until sleeve contacts and goes no further. Hold the Tool on that position.
CAUTION:  Inserting the Tool hard will not disconnect quick connector. Hold Tool where it contacts and goes no further.
d. Pull the quick connector straight out from the fuel tube.
CAUTION:
-
Pull quick connector holding it at the (A) position, as shown.
-
Do not pull with lateral force applied. O-ring inside quick connector may be damaged.
-
Prepare container and cloth beforehand as fuel will leak out.
-
Avoid fire and sparks.
-
Do not expose parts to battery electrolyte or other acids.
-
Do not bend or twist connection between quick connector and fuel feed hose during removal and installation.
-
Be sure to cover openings of disconnected pipes with plug or plastic bag to avoid fuel leakage and entry of foreign materials.