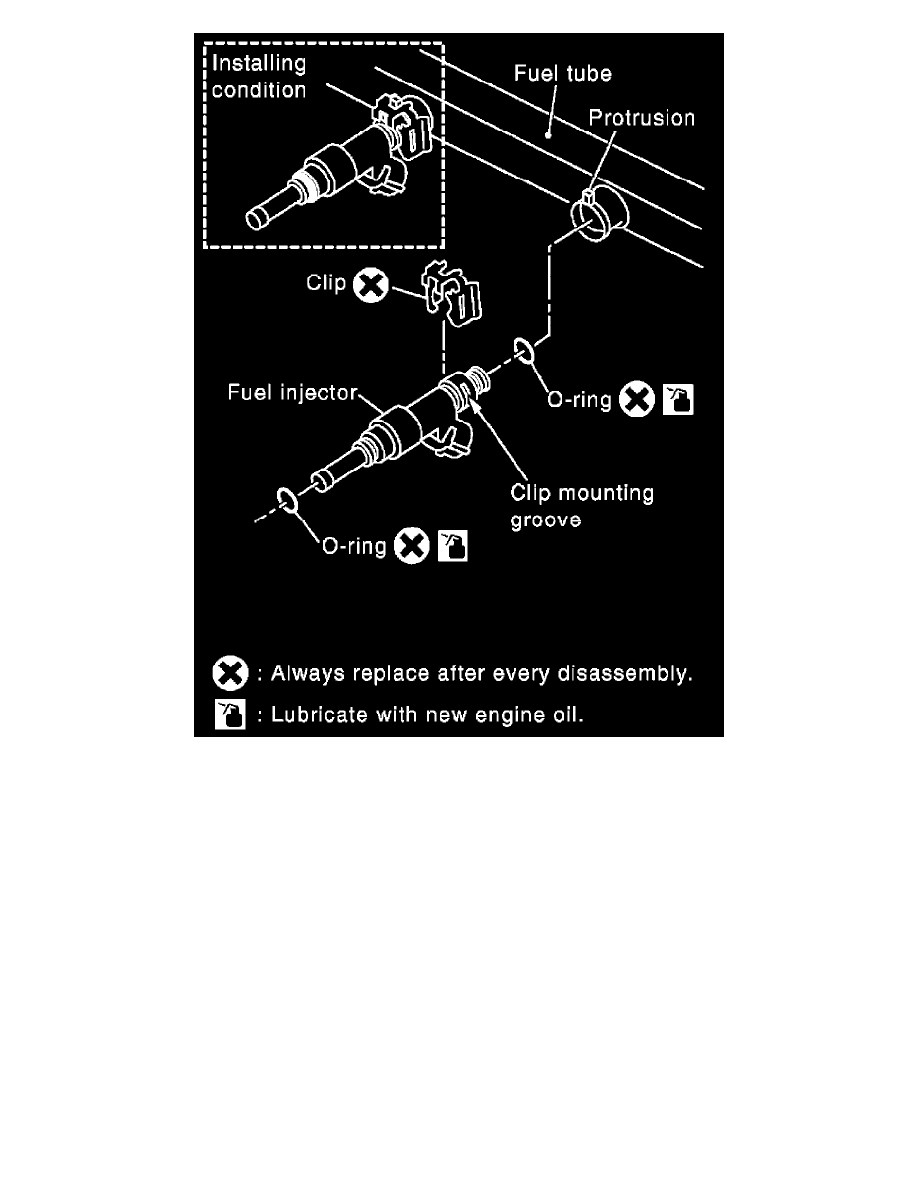 a. Carefully open and remove clip.
b. Remove fuel injector from fuel tube by pulling straight.
CAUTION:
-
Be careful with remaining fuel that may leak out from fuel tube.
-
Do not damage injector nozzles during removal.
-
Do not bump or drop fuel injectors.
-
Do not disassemble fuel injectors.
8. Disconnect fuel tube (RH) from fuel tube (LH).
9. Loosen bolts, to remove fuel damper cap and fuel damper, if necessary.
INSTALLATION
1. Install fuel damper as follows: