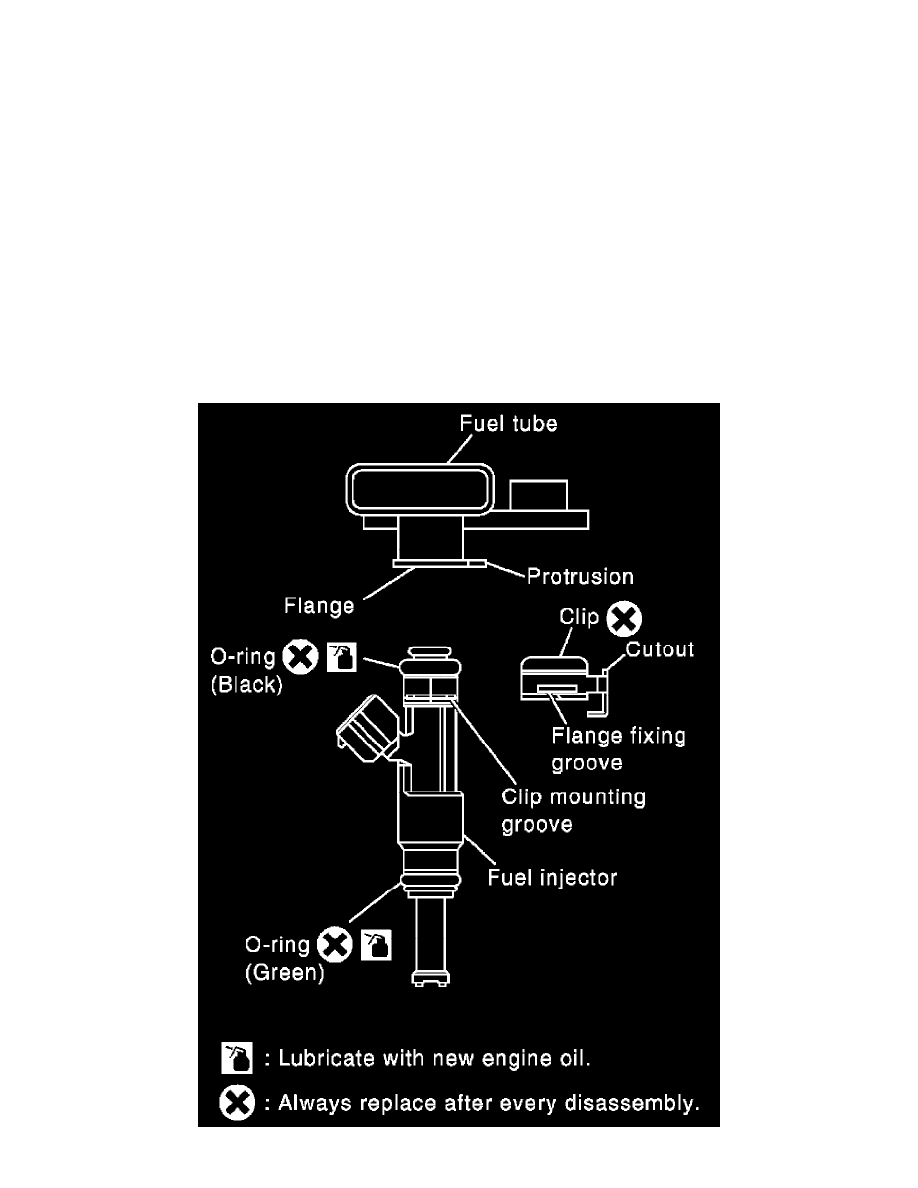 d. Tighten bolts evenly in turn.
-
After tightening bolts, make sure that there is no gap between fuel damper cap and fuel tube.
2. Install new O-rings to fuel injector, paying attention to the following.
CAUTION:
-
Upper and lower O-ring are different colors.
Fuel tube side : Blue
Nozzle side : Brown
-
Handle O-ring with bare hands. Never wear gloves.
-
Lubricate O-ring with new engine oil.
-
Do not clean O-ring with solvent.
-
Make sure that O-ring and its mating part are free of foreign material.
-
When installing O-ring, be careful not to scratch it with tool or fingernails.
-
Do not twist or stretch O-ring. If O-ring was stretched while it was being attached, allow it to retract before inserting it into fuel tube.
-
Insert O-ring straight into fuel injector. Do not angle or twist it.
3. Install fuel injector to fuel tube.