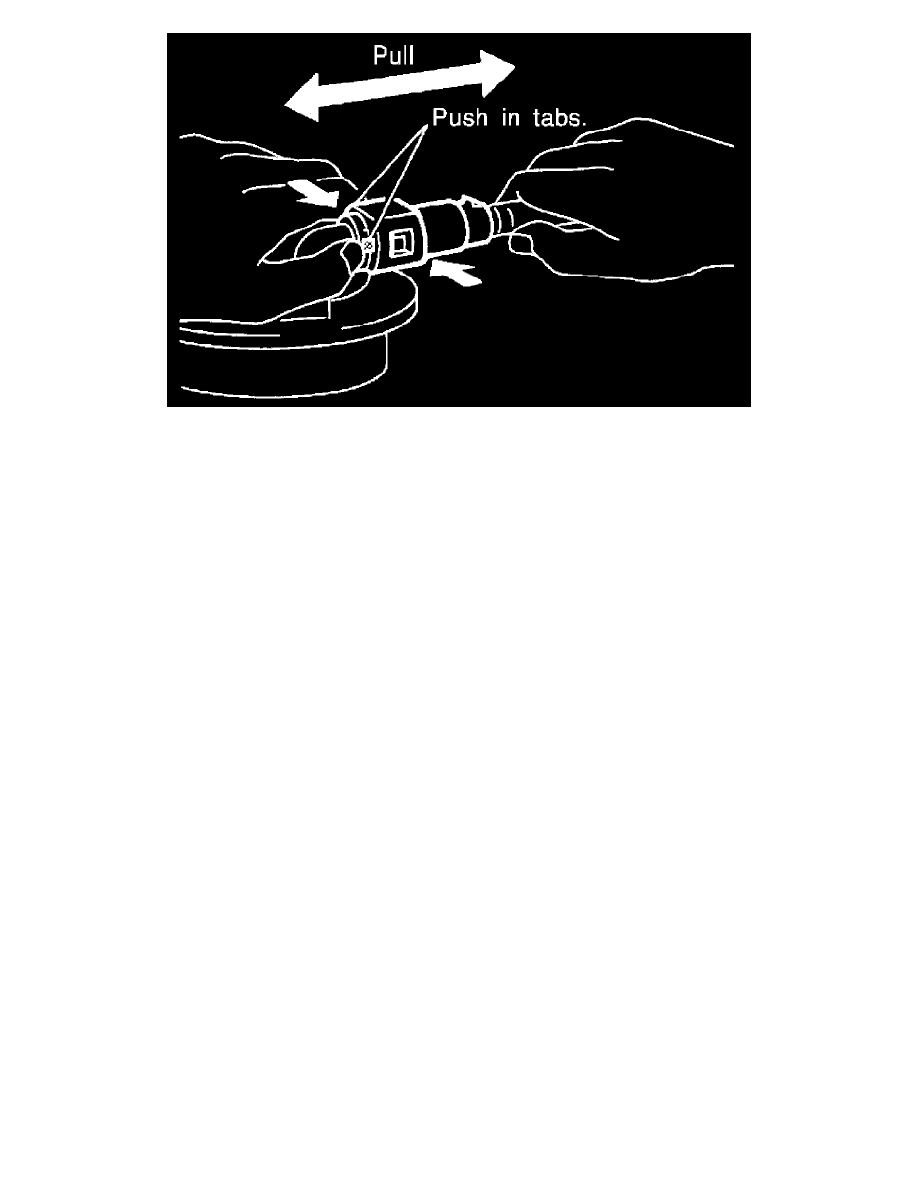 -
Hold the sides of the connector, push in tabs and pull out the tube.
-
If the connector and the tube are stuck together, push and pull several times until they start to move. Then disconnect them by pulling.
CAUTION:
-
The quick connector can be disconnected when the tabs are completely depressed. Do not twist the quick connector more than
necessary.