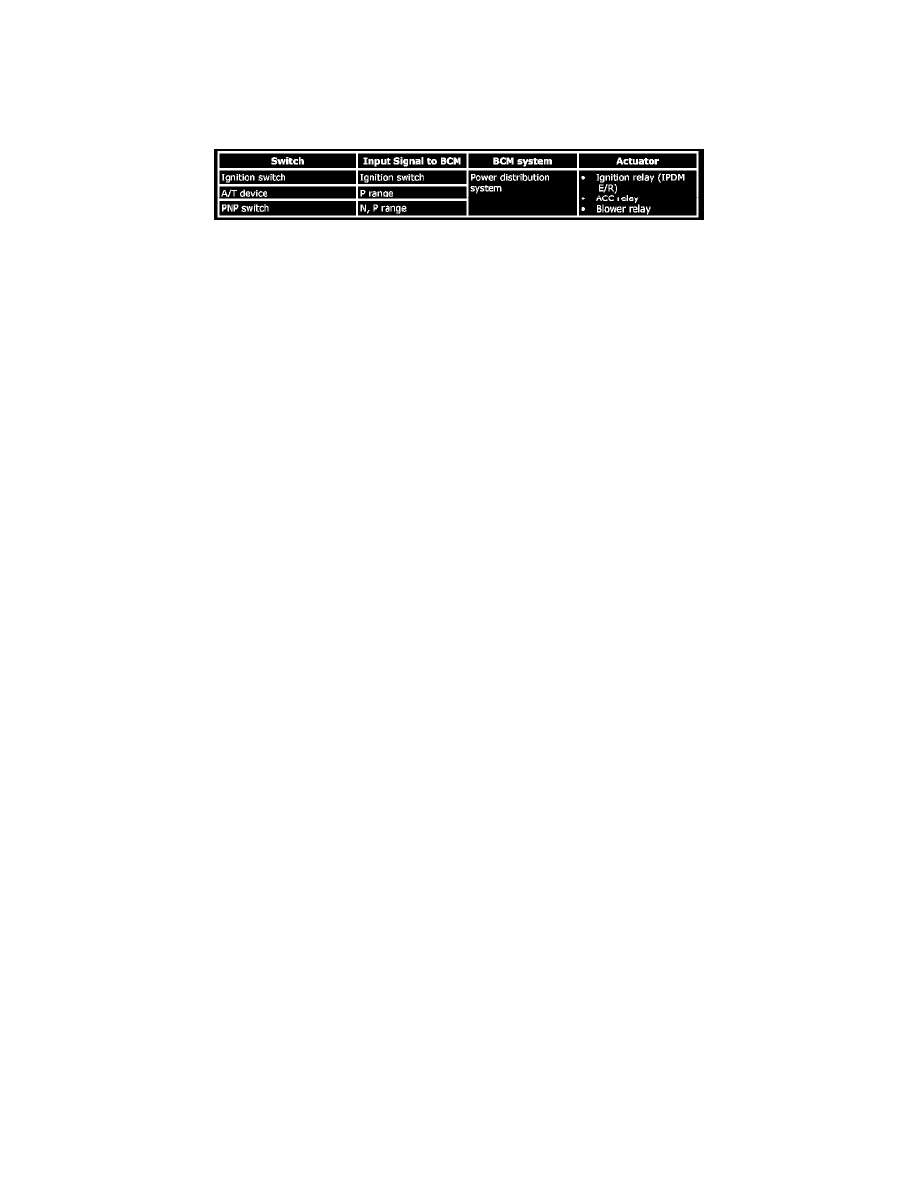 Power Distribution Module: Description and Operation
Power Distribution System: System Description
Power Distribution System: System Description
INPUT/OUTPUT SIGNAL CHART
Input/Output Signal Chart
SYSTEM DESCRIPTION
-
PDS (POWER DISTRIBUTION SYSTEM) is the system that BCM controls with the operation of the ignition switch and performs the power
distribution to each power circuit.
-
The ignition switch operation is input to BCM as a signal. BCM changes the power supply position according to the status and operates the 
ignition relay (inside IPDM E/R) to supply power to each power circuit.