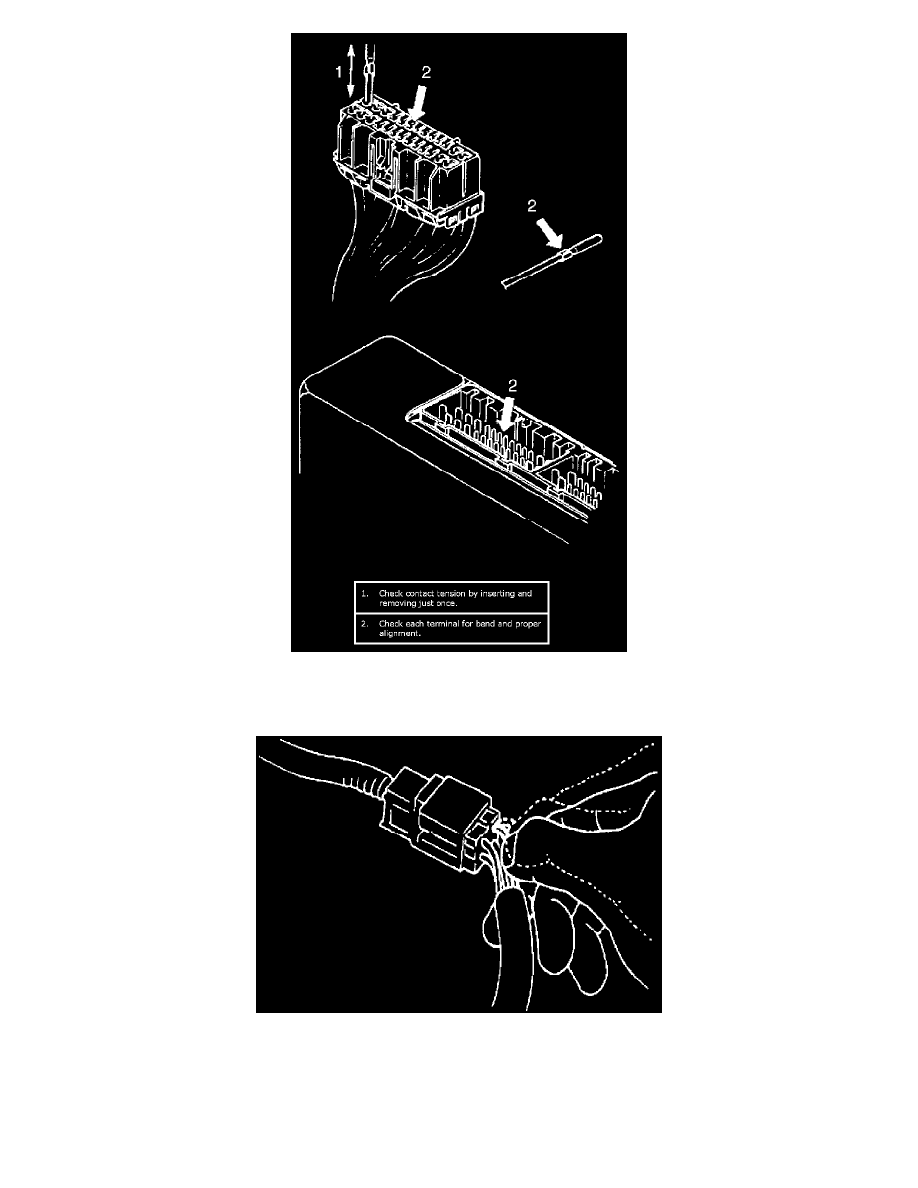 -
Poor terminal-to-wire connection.
Check each wire harness in problem circuits for poor connection by shaking it by hand lightly. If any abnormal condition is found, repair or
replace.
-
Wire insulation which is rubbed through, causing an intermittent short as the bare area touches other wiring or parts of the vehicle.
-
Wiring broken inside the insulation. This condition could cause continuity check to show a good circuit, but if only 1 or 2 strands of a
multi-strand-type wire are intact, resistance could be far too high.
If any abnormality is found, repair or replace.