< PREV PAGE
NEXT PAGE >
Equator 2WD V6-4.0L (2009)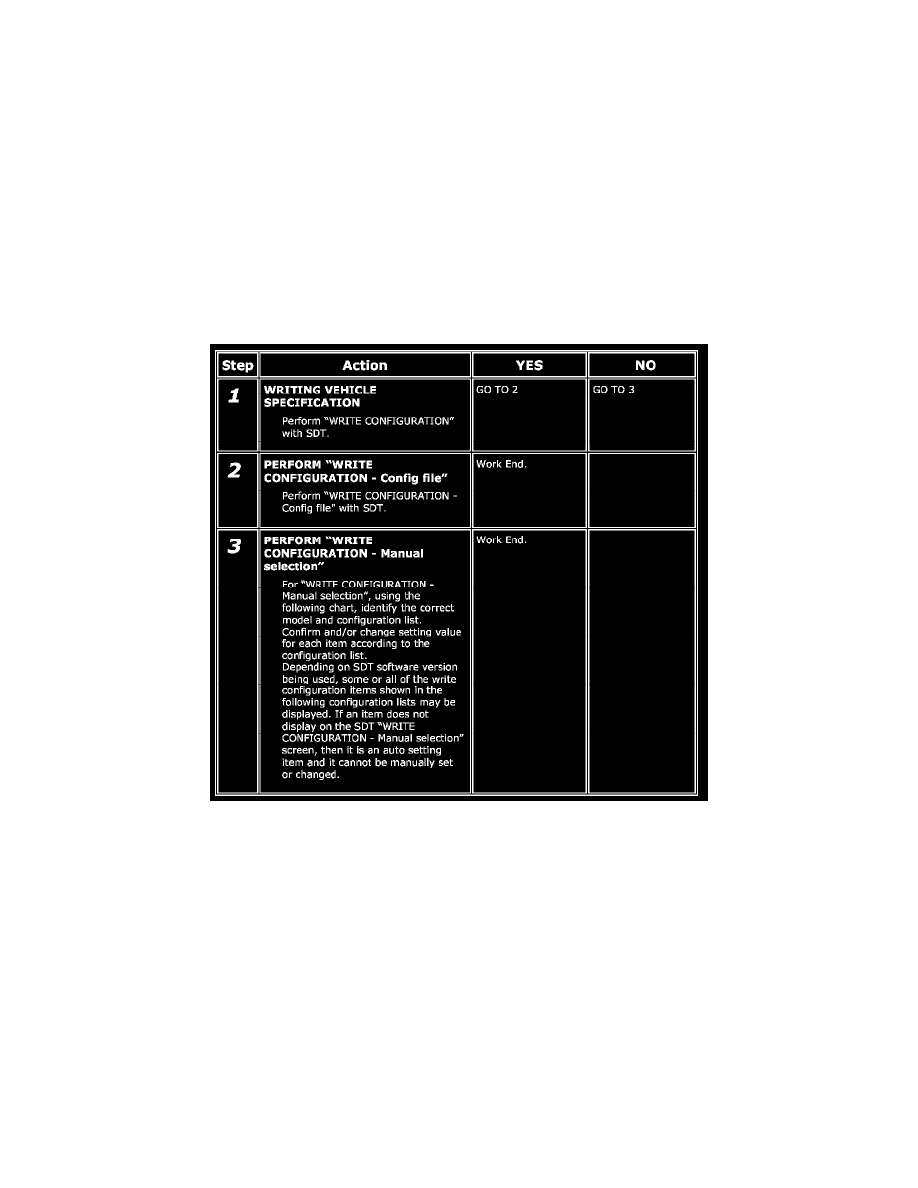 Body Control Module: Programming and Relearning
Body Control System: Configuration
Description
Vehicle specification needs to be written with SDT because it is not written after replacing BCM. Configuration has three functions as follows
-
READ CONFIGURATION is the function to read (extract) vehicle configuration of current BCM.
-
WRITE CONFIGURATION - Manual selection is the function to select and write vehicle configuration on BCM manually.
-
WRITE CONFIGURATION - Config file is the function to write vehicle configuration with the data extracted from current BCM.
CAUTION:
-
When replacing BCM, you must perform WRITE CONFIGURATION with SDT.
-
Complete the procedure of WRITE CONFIGURATION in order.
-
If you set incorrect WRITE CONFIGURATION, incidents will occur.
-
Configuration is different for each vehicle model. Confirm configuration of each vehicle model.
Special Repair Requirement
Step 1-3
< PREV PAGE
NEXT PAGE >